A floral lover's dream come true, Vanessa and Michael's whimsical garden wedding incorporated their love for Disney in elevated and romantic ways.
Nestled in pine trees and lush California greenery, Brisa Courtyard at Disney's Grand Californian Hotel & Spa offers an open-air outdoor setting perfect for a whimsical wedding. The resort is lodge-inspired, creating an escape to nature for guests.
"We've stayed at Disney's Grand Californian Hotel & Spa before and absolutely loved the atmosphere, so there was no guessing on where we wanted our wedding to be at."
Vanessa shared that one of her favorite moments from her wedding day was the emotional first look with Michael and her father. Surrounded by the towering sequoia trees, The Grand Californian creates an intimate place to share such a special moment that is perfect for photos.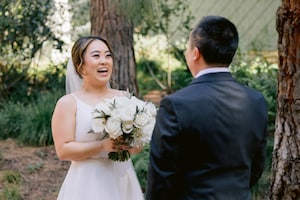 The wedding vision for Vanessa and Michael's special day was "whimsical and dreamy". Pulling from the natural colors found throughout the resort's décor and the landscape around the venue to create an elegant color scheme for the ceremony.
The ceremony décor included beautiful roses in warm shades of peach, blush, and ivory. A grand floral arch canopied the couple at the altar, giving the ceremony a beautiful garden feel. Vanessa and Michael also chose to elevate their décor with white Chiavari chairs and an aisle runner leading the way to the altar.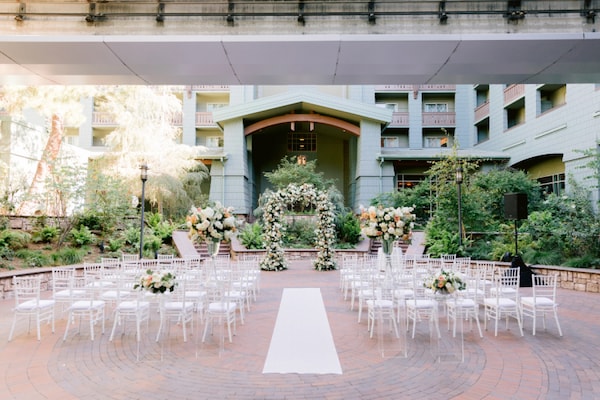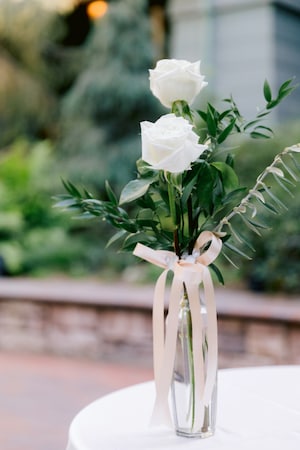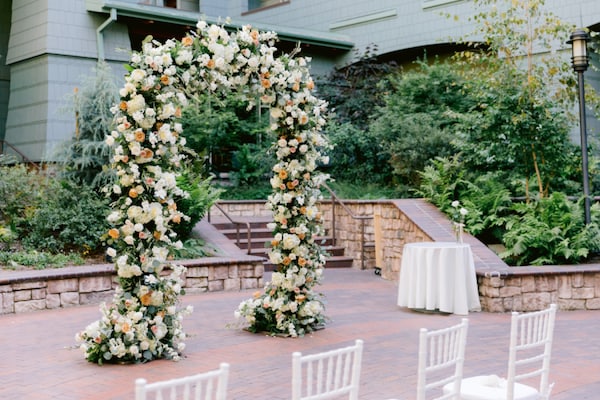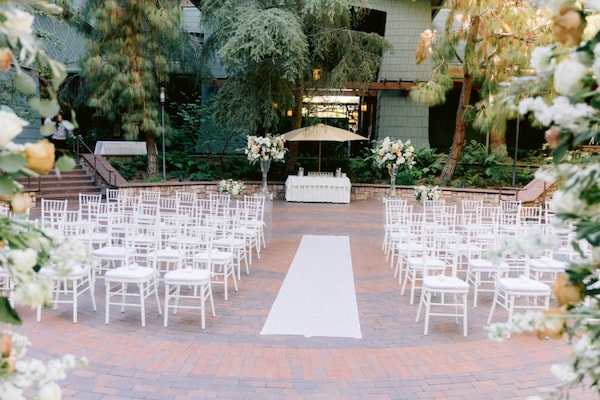 "Everyone we cared for and loved was there to celebrate with us, which is what was most important to me and Michael."
Vanessa and Michael honored their loved ones during their wedding ceremony by individually handing roses to important family members.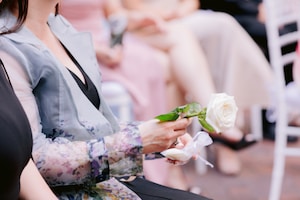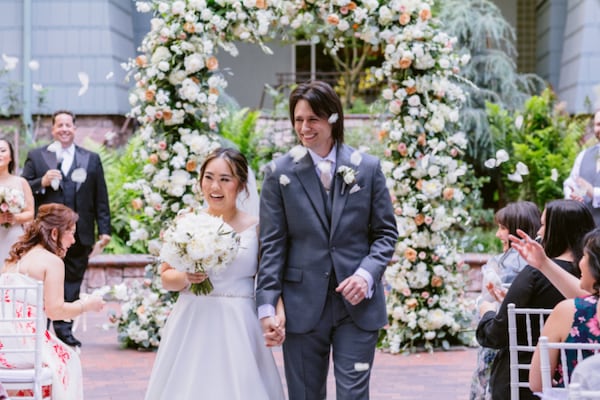 Following a cocktail hour in the courtyard, the couple hosted their wedding reception at Disney's Grand Californian Hotel & Spa Ballrooms, just steps away from their ceremony venue.
As unique and personalized wedding favor for their friends and family, Vanessa and Michael had Mickey Ear Hats embroidered with each guests' name and set as their place setting. A great way to specifically celebrate each guest and create a fun group experience for everyone!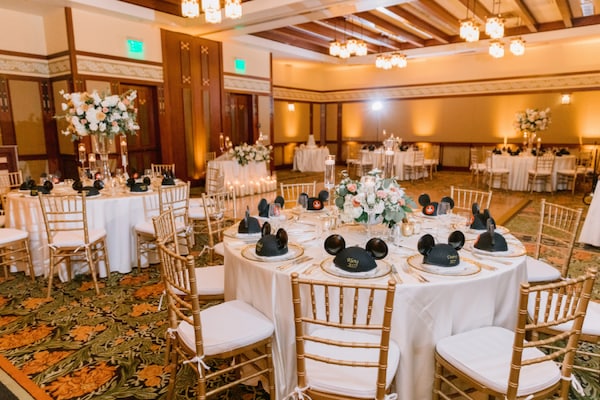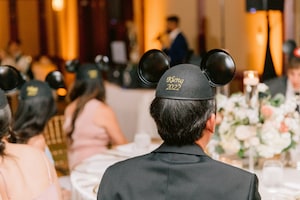 The ballroom had a romantic ambiance - with floating candles, lush rose centerpieces, and gold Chiavari chairs.
The couple also chose a full dining experience with plated foods and unique Disney touches, like a churro bar.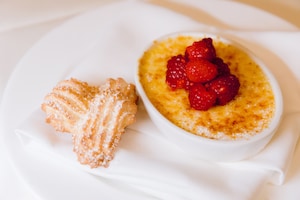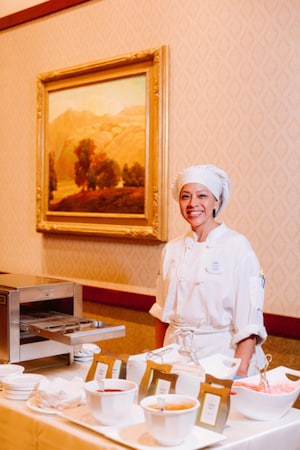 Vanessa shared that they "had the best time and wished we could replay that day all over again!"
If you're dreaming of a Disney's Fairy Tale Wedding, you can request a digital brochure. For more inspiration and for more real stories from our couples, visit our Ever After blog.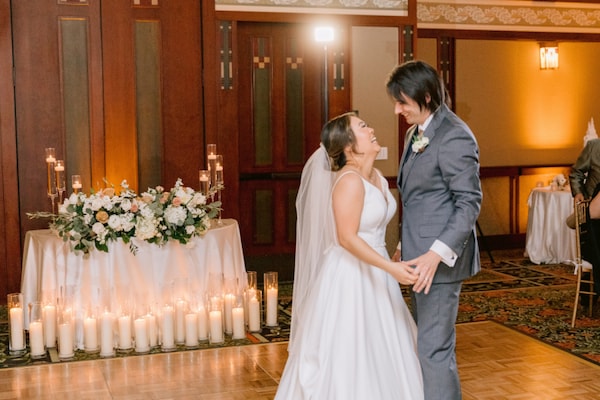 Photos courtesy of White Rabbit Photo Boutique.