Caitlin and Omar had a Disney Wedding celebration full of adventure that spanned over several days, complete with multiple Disney Parks, attraction mix-ins, special character friends, and fireworks!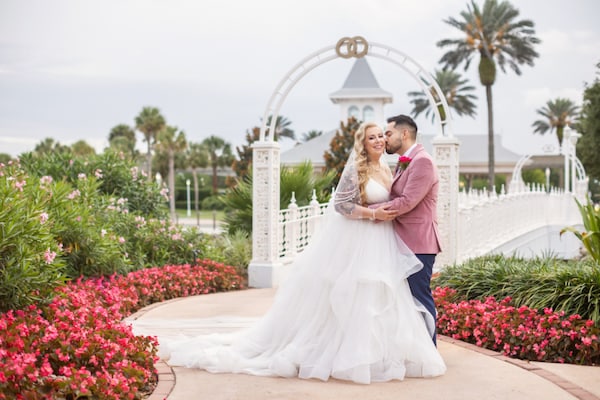 The wedding celebration began with a welcome party two days before their wedding at Disney's Animal Kingdom Theme Park. The couple and their wedding guests had an attraction mix-in on the Wild Africa Trek before adventuring over to Tamu Tamu courtyard for safari themed dinner and dessert. They even had the famous Zebra Domes from Disney's Animal Kingdom Lodge.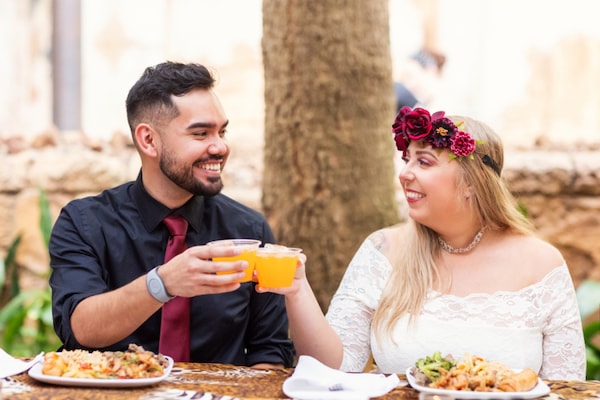 Caitlin and Omar chose to have a first look at Picture Point on the shores of Seven Seas Lagoon. Omar shared that "walking Caitlin's flowers over to her and seeing her looking at the castle in the background as the wind lifted her veil magically in the air, was a moment that will be in his heart forever."
Caitlin shared that one of her favorite moments was riding in Cinderella's Coach to Disney's Wedding Pavilion and stepping out of the Coach just as the Magic Kingdom fireworks were lighting up the sky above her – she felt like a true princess.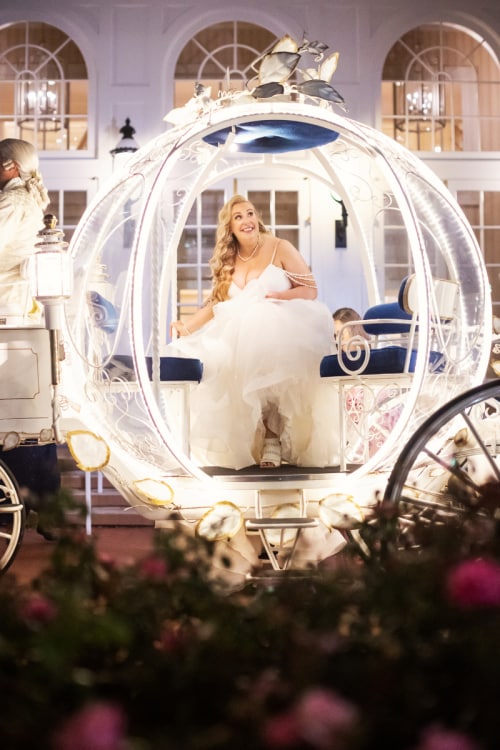 Their wedding ceremony was held at Disney's Wedding Pavilion, the aisle adorned with pink rose petals and hidden Mickey's.