Whether you've been dreaming of a vow renewal with Disney's Fairy Tale Weddings, you're just starting to consider renewing your vows with Disney, or you don't even know what a vow renewal is – we're here to help! We're sharing everything you need to know about planning a vow renewal with Disney's Fairy Tale Weddings.
WHY SHOULD YOU HAVE A VOW RENEWAL?
Every couple's love story is unique, and they will have different reasons for wanting to reaffirm their love for one another - but our Disney Weddings team has definitely noticed some common themes.
Celebrate Love
Love is worth celebrating! Couples may choose to host a vow renewal simply because they want to honor their unique love story. Renewing your vows is a wonderful way for couples to commemorate the life they've shared and officially recommit to one another.
Missed Experiences
For some couples, it may be an opportunity recapture missed moments. Whether they're looking to create an experience that more accurately reflects who they are as a couple, they have more resources now to celebrate bigger and bolder, or perhaps, like so many couples these past few years, they never had the chance to truly celebrate their love in the first place.
Bring the Family Together
Another great reason couples might choose to host a vow renewal is the chance to bring their children and family together. There is something extra special about celebrating your love with the extension of your love – your children (and even your grandchildren)!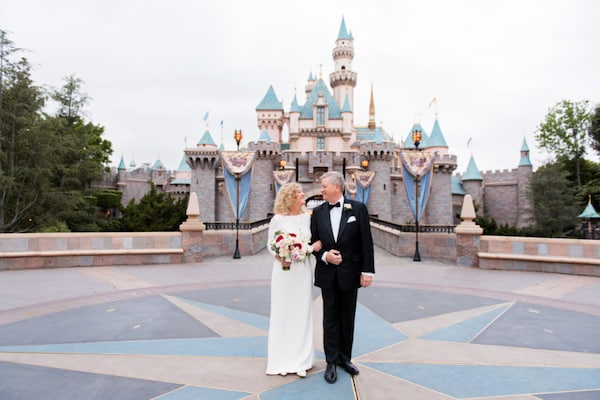 WHEN SHOULD YOU RENEW YOUR VOWS?
Traditionally, vow renewals are thought of as taking place on milestone anniversaries - but now, vow renewals can happen whenever it feels right for you and your love story.
Traditional Milestone Anniversaries
Vow renewals have often been celebrated at intervals of 2, 5, 10, 25, or 50 years. This can help guide you along your vow renewal planning journey and give you and your family something to look forward to.
Recent Vow Renewal Trends
However, the past few years have been full of elopements and micro weddings, sparking a new trend where couples bring their family and friends together for a big celebration just a short amount of time after getting married – without needing a milestone year to do so.
Growing Families
A great time to host a vow renewal is after introducing new members to your family, like your children. It's extra special to celebrate your love as a couple and your growth as a family with your kids.
Significant Life Transitions
Just as vow renewals are a great way to celebrate adding new members to the family, they can be great in celebration of other significant life transitions as well – like becoming grandparents, or in celebration of new careers and big moves.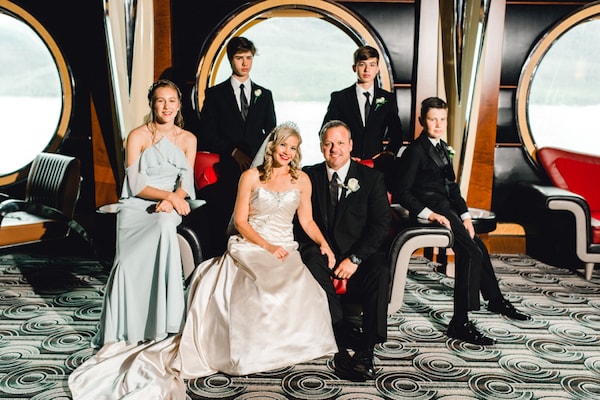 WHAT IS A VOW RENEWAL WITH DISNEY'S FAIRY TALE WEDDINGS LIKE?
Celebrating a vow renewal with Disney Weddings can be whatever you envision it to be – whether that's an intimate ceremony or a fun-filled, multi-day celebration. But, there's a couple of reasons that make hosting a vow renewal at Disney extra special.
A destination with significant meaning for the entire family
Disney destinations are a place that hold significant meaning for many couples and their families. From fond family vacations, to movie nights at home, and playtime with the kids – Disney has been a part of their story and so celebrating with Disney Weddings holds a sense of nostalgia and familiarity that makes this event a little more magical.
Something for everyone
Whether it's Disney park days with the entire family, a round of golf with the guys, Character dining experiences with the kids, or lounging by the resort pools – there's so much to do during the week of your vow renewal. You can really make it a friends and family vacation!
A dedicated planning team
With Disney Fairy Tale Weddings, you have a dedicated planning team who are committed to providing an elevated, magical experience for you and your guests that feels authentic to your love story and the experience you want to create for your family and friends. From your venue, to planning, to floral, food and beverage, entertainment, transportation and more – we'll take care of the details so you can enjoy your special day.
HOW TO START PLANNING A VOW RENEWAL WITH DISNEY WEDDINGS?
So you may be thinking, how does planning a vow renewal with Disney's Fairy Tale Weddings work? From planning timelines, to pricing – keep scrolling to learn more!
Planning Process
The vow renewal planning process is just like planning a Disney wedding. You get the same access to experiences and a dedicated planning team ready to make your dream vow renewal a reality.
Destinations & Venues
We host vow renewals at Disney destinations around the globe. With multiple destinations – like Walt Disney World in Florida, to the Disney Cruise Line at sea, Disneyland in California, Aulani, A Disney Resort in Spa in Hawaii and more – and over 100+ venues to choose from, you're sure to find a place that reflects your love story and provides you the experience you've been dreaming of.
Vow Renewal Pricing
We offer a variety of experiences at different price points at Disney destinations around the globe. Some pricing is based on wedding packages and some pricing are based on an overall event minimums. Learn all about Disney vow renewal and wedding pricing.
For more specific pricing based on destination, see the links below!
· Walt Disney World Vow Renewal Pricing
· Disneyland Vow Renewal Pricing
· Disney Cruise Line Vow Renewal Pricing
· Aulani, A Disney Resort & Spa Vow Renewal Pricing
Planning Timeline
Our vow renewal planning window opens up 16-10 months ahead of your anticipated date. At which point, you can be connected with a Disney Wedding Consultant to explore venue options and get specific details on pricing and experiences. Once you're within the 16-month planning window you can contact the Disney Weddings team!
Vow renewals are an expression of the love that you, as a couple, have cultivated. It is a reaffirmation of your commitment to each other, a chance to commemorate special moments from your wedding and life together, and a reason to say "We still do" surrounded by your favorite people.
To start the journey toward your very own "I do round two," request a digital brochure or contact our team!