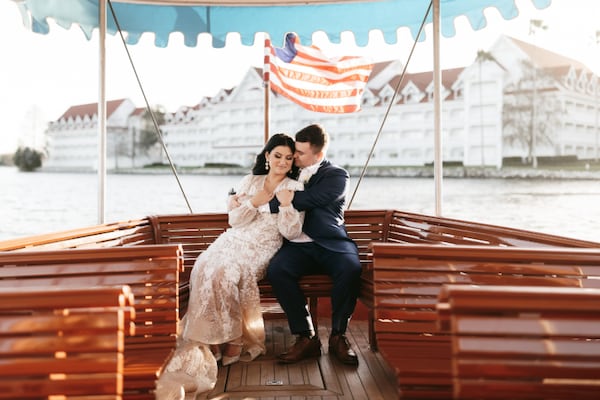 When it came to choosing the perfect wedding venue, Alex and Brenden wanted a destination that would be fun and memorable for their wedding guests.
"We knew that, at Walt Disney World, we could have our dream wedding and give our guests an experience they would never forget."
Their Wedding Vision
Alex and Brenden described their wedding "as a modern fairy tale with party vibes." Alex shared that, "I wanted to feel like a princess and arrive in Cinderella's coach with the ponies and have the beautiful wedding pavilion as our ceremony location but I also knew I wanted to watch fireworks and dance the night away." Alex also shared that she, "wanted a multi-park experience."
With that vision, our Disney Weddings team was able to create progressive wedding experience that took Alex, Brenden and their wedding guests through multiple Disney Parks, experiencing unique entertainment and delicious culinary delights.
Getting Ready
Alex and Brenden got ready just steps away from their ceremony venue at Disney's Grand Floridian Resort & Spa. The resort is on the monorail route with views of Seven Seas Lagoon and Magic Kingdom, offering an elegant backdrop for photos and set the scene for their wedding day.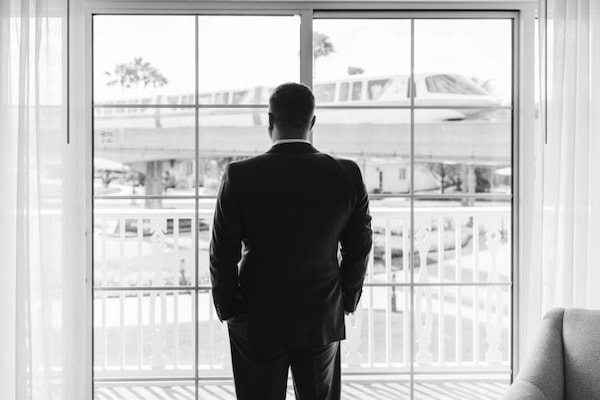 Their Wedding Ceremony
Disney's Wedding Pavilion sits on its own private island with an iconic view of Cinderella Castle. The bright and airy pavilion, adorned with shimmering chandeliers was enhanced with a floral garland across the altar table.
Brenden's reaction to Alex's grand entrance had our hearts melting. After the ceremony, the wedding guests lined the pathway for a picture-perfect petal toss followed by their grand exist via the Cinderella Coach.