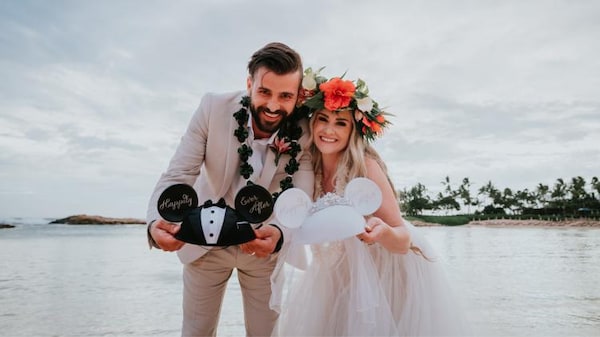 You may have heard, we're in the midst of a wedding bubble. Yes, 2022 is the busiest year for the weddings industry in over four decades!
And, the most popular wedding month of the entire year is October. Here at Disney's Fairy Tale Weddings, our team has been busy at work all month long bringing countless love stories to life at Disney Destinations around the globe.
"We really offer something for every couple, from global destinations, to immersive venues, experiences and entertainment – and so it's really exciting to see each couples' unique fairy tale come to life. We're passionate about getting to know couples and creating a wedding experience that feels authentic and special to them and their guests. So, in these busy seasons it's fun to see the diversity of love stories and the creativity of our team." Korri McFann, Marketing Director – Disney's Fairy Tale Weddings & Honeymoons
THE MOST POPULAR WEDDING DATE
We're preparing for the number-one most popular wedding date of the year – October 22, 2022. With over 100 wedding venues across our parks, resorts and ships there's going to be lots to celebrate.
But, for a team who lives and breathes weddings 365, this is no daunting task.
From Disney wedding planners, florists, chefs, photographers, and more – every couple gets a dedicated team committed to making their fairy tale wedding a reality.
"I think one of the really special things about having a Disney Wedding is the breadth and scope of our offerings which gives couples the opportunity to be creative and tell their love story in unique ways." Katie, Disney Wedding Planner
From morning ceremonies at Italy Plaza, to weddings on Disney's private island, Castaway Cay, to the beaches of Aulani and the beaches of Disney's Yacht Club Resort, to intimate ceremonies at Rose Court Garden and late night celebrations at the Tree of Life – the most popular wedding date of the entire year holds a variety of wedding themes and celebrations.
YOU'RE INVITED
Follow along with us on Instagram to get a behind-the-scenes look at some of the Disney weddings happening on the most popular wedding date of the entire year – October 22, 2022.