Are you recently engaged and ready to start planning your Disney Wedding? We're outlining the wedding planning journey and what you should expect along the way!
Your engagement is a very special season. It's a time to celebrate and prepare for married life which culminates in a wonderful celebration – your wedding! But, sometimes you're not sure what steps you need to take in order to have the wedding you've been dreaming of.
Don't worry! Because we are here to help. Our team of Disney Wedding experts are here through the wedding planning journey. Partnering with you to learn your love story, understand your wedding vision, and bring your unique fairy tale to life.
Choose a Disney Destination
First things first, consider which Disney destination you want to get married at – Walt Disney World in Florida, Disneyland in California, Aulani, A Disney Resort & Spa in Hawaii, or aboard Disney Cruise Line.
Are you hoping to sail away on a memorable trip with your closest family and friends? Do you envision Disney park days with your wedding party and an immersive and iconic backdrop for your wedding ceremony? Do you dream of escaping to a tropical oasis and celebrating by the ocean? Think about what your wedding vision is and let that guide which Disney destination you select.
Download our digital brochure to learn more about weddings at Disney Destinations.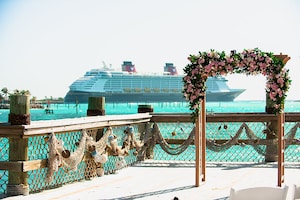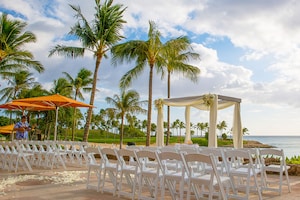 Explore Disney Wedding Venues
Once you've decided on a Disney destination, it's time to explore wedding venues. From beaches and castles, to European courtyards and rose gardens, there's a venue to match your wedding vision.
We encourage couples to have a short list of desired venues for your Disney Wedding Consultant to help ignite the conversation. From there, they can make recommendations based on your wedding vision and budget.
Read blogs highlighting real weddings to find inspiration and explore our Pinterest page, where you can find photos and videos of many of our stunning wedding venues.
Consider a Wedding Date
Next, it's time to consider when you want to get married. Do you have a particular season or month in mind? Also, think about whether or not you prefer weekends or mid-week celebrations. Are you interested in an evening ceremony or do you love the idea of a brunch reception? These preferences will help guide your Disney Wedding Consultant when it's time to connect with them.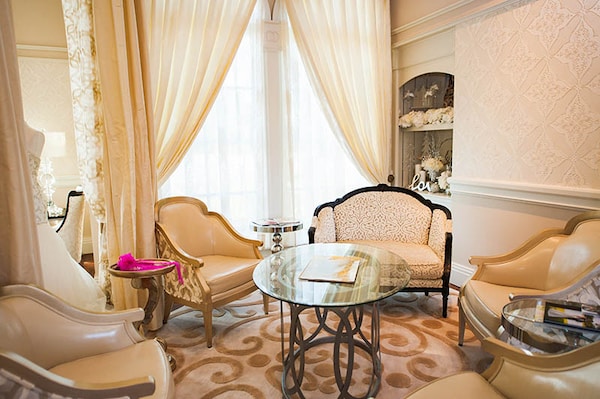 Connect With A Disney Wedding Consultant
Disney Wedding Consultants will meet with you to learn about your wedding style, what venues you're considering and, from there, they can begin to start outlining the flow of your day, holding venue spaces and provide an initial wedding budget.
For Walt Disney World Resort, you can begin planning with a Disney Wedding Consultant 16 months prior to your event date for ceremony and full reception with meal and 12 months prior for all other wedding events.
For Disneyland Resort and Aulani, you can begin planning with a Disney Wedding Consultant 18 months prior to your event date.
You can connect with a Disney Wedding Consultant by filling out the Contact Us form.
Meet The Team & Tour Venues
You can also come visit! Meet our Disney Weddings team and tour select wedding venues.
Walt Disney World:
Twice a month we open Disney's Wedding Pavilion to tour, our Disney Weddings team is on-site to answer questions and additional select venues are also available for self-guided tours. See a list of Open House dates.
Disneyland:
If you're interested in touring wedding venues at Disneyland in California, let your Disney Wedding Consultant know and they will schedule time to tour venues.
You can also attend the Disney Weddings Showcase at Disneyland on February 27th, 2022. Learn more!
Sign a Disney Weddings Contract
Between 10 to 12 months out from your wedding date, your Disney Wedding Consultant will be able to officially book your venue and you can sign your Letter of Agreement. You're having a Disney wedding!
Introduced to Your Disney Wedding Planner
From there, you will be introduced to your Disney Wedding Planner who will guide you through the rest of the wedding planning journey – from working with Disney Chefs to create a wedding menu, to meeting with your floral designer, to scheduling all the details of your day and more.
During the entire process we encourage you to find inspiration from weddings and couples on social media. Follow us on Instagram and explore even more on Pinterest.