As we look ahead to 2022, we're sharing some of our favorite emerging wedding trends with you! From venues, to colors, entertainment and food – we're reflecting on these unique wedding elements and what we expect to be increasingly popular in the new year.
Epic Wedding Destinations
Couples are discovering, you don't need a passport to find an epic locale to say "I DO". In 2022, we expect couples to seek out immersive and jaw-dropping backdrops for their wedding ceremonies. Not only are they looking for a beautiful venue, but an experiential destination that offers opportunities to celebrate and create memories with their friends and family.
Extended Celebrations
Multi-day festivities are in! We expect to see more couples choose to extend their wedding celebration with pre and post wedding events. From welcome parties, to rehearsal dinners, after-parties, and farewell brunches.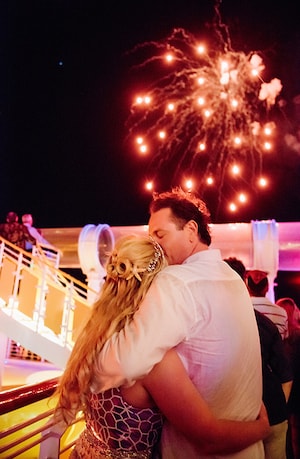 Themed Parties
And, with more events surrounding the wedding day, we anticipate couples to have fun with the theming! If their wedding day is more classic, then they may opt for a highly themed welcome party or rehearsal dinner. From Old Hollywood, to an all-white party, or Main Street USA theme – there's lots of opportunity to have fun with this trend.
Color!
A trend we're really excited about for 2022 weddings is embracing more color. We expect couples to lean away from more muted color palettes and choose to add vibrant pops of color within their wedding color scheme.
Immersive & Interactive Entertainment
Another exciting trend, interactive wedding entertainment! Think magicians, caricature artists, roaming violinists and more! We are excited for wedding entertainment to evolve and become more immersed with the overall wedding theme. Even segmenting performances throughout the event to create specific experiences and moments throughout the wedding celebration.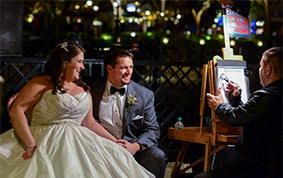 Sentimental Culinary Experiences
Finally, a wedding trend that leans into story telling – personalized wedding menus. More and more couples are crafting entire wedding menus around their love story, from their favorite Disney park snack, to a family recipe or a special cocktail that reminds them of a date they went on. Couples are using their wedding menu to help tell their love story and we love it!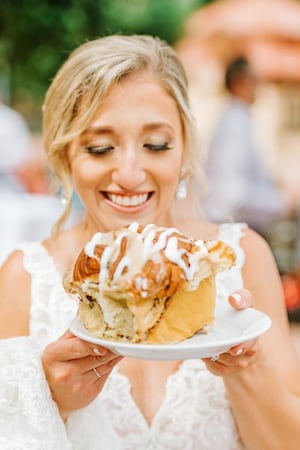 Interested in a Disney Wedding or Vow Renewal? Download our digital brochure to learn more and explore past weddings for inspiration.