Disney Weddings at Aulani, A Disney Resort & Spa have the unique ability to immerse you in the tranquility of the ocean and the rich Hawaiian culture. For Kiky and Leon, having a Disney Fairy Tale Wedding at Disney's Aulani Resort perfectly combined the couple's love for Disney and travel, with their dream of a destination wedding.
Leon started the day off golfing at Disney's Ko Olina Golf Club, while Kiky and her bridal party enjoyed celebratory champagne while getting ready.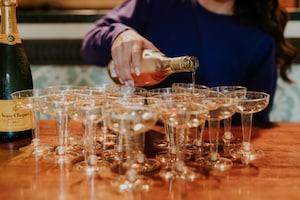 Leon wore a traditional Ti leaf wedding lei, open-ended to symbolize the couple's endless love, and matching the colors of Kiky's bridal bouquet and other floral enhancements that decorated the ceremony.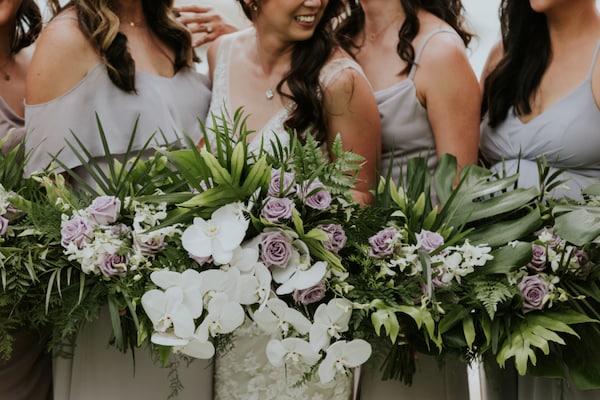 The couple shared an emotional first-look before joining their guests for a stunning ceremony under the trees, surrounded by the sounds of traditional island ukulele music.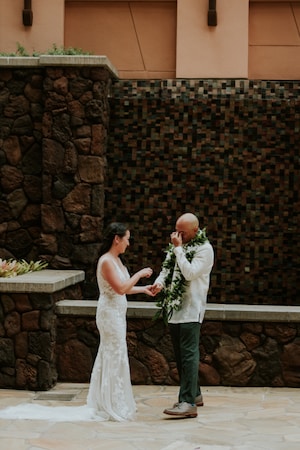 Pink roses in Mickey shapes lined the aisle, adding a little Disney touch to the décor.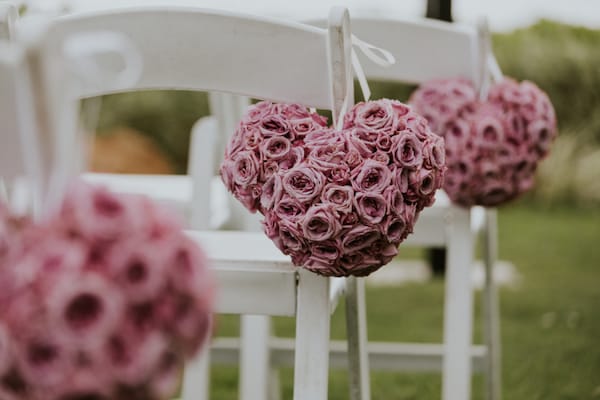 Kiky and Leon shared that their favorite moment of the day was when Mickey and Minnie made a special appearance during the couple's cocktail hour to greet everyone.
For the wedding reception, the couple and their guests traveled to the Kaiona Ballroom, which is named for a benevolent local mountain goddess who helps the lost find their way home by sending birds to guide them through the forest.
The couple also chose to have family perform HULA for them and their guests, celebrating their union.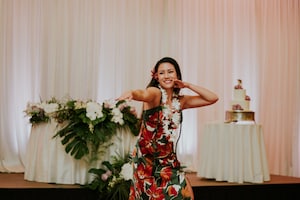 They couple described the day as feeling like a Disney movie, with many magical moments and filled with joy, laughter, and togetherness.
We could not be more in love with Leon and Kiky, and their picture-perfect Hawaiian Wedding.
If you are interested in having your own destination wedding on the beautiful beaches of Ko Olina, request a digital brochure.