Varun and Anisha invited their family and friends to join them at
Disneyland Paris
for an epic 3-day celebration that was nothing short of magical.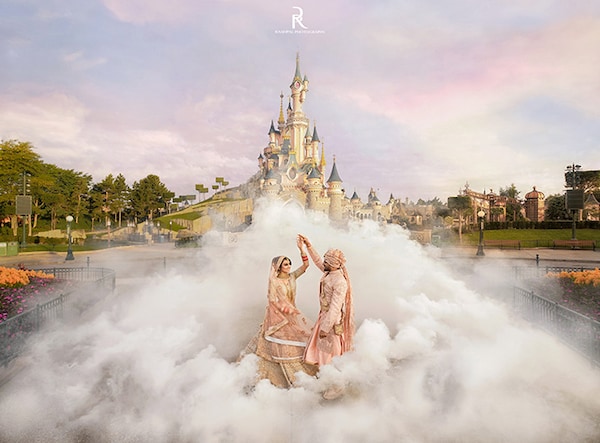 For their wedding, Varun and Anisha wanted to marry the enchantment of Disney with Indian traditions. Immersing their guests in a truly one-of-a-kind wedding experience!
The couple's dreamy wedding weekend started with a pre-reception at Agrabah Café. The Aladdin themed restaurant, tucked away in Adventureland at Disneyland Park, was just the first of many totally immersive locations Varun, Anisha and their guests would experience during the weekend of festivities.