Beauty and the Beast serves as our inspiration this week. Many of our wedding couples choose cake designs inspired by this wonderful pair, and it felt only fitting to share a few with you with the release of the new movie right on the horizon.
First up is actually two cakes from the same wedding. One for the bride, which includes red rose details similar to the iconic flower in the film, and the other for the groom, which is all Beast. I love how even his feet stick out from the bottom layer!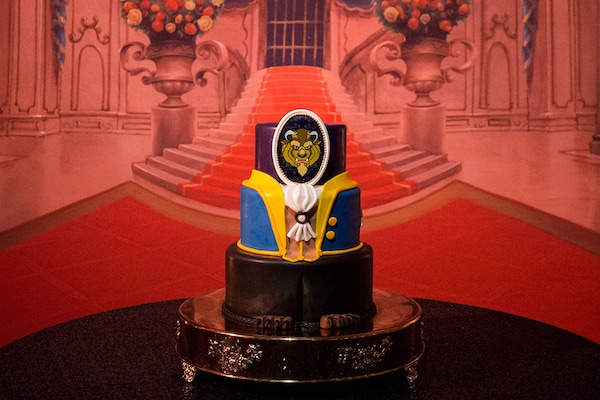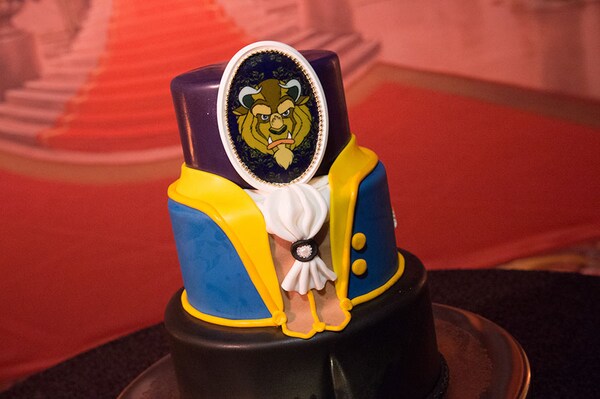 I also wanted to share with you this beautiful dessert table. In the center of it all is an elegant two-tier cake, intricately painted to resemble the stained glass look of Beast's Castle. The surrounding cupcakes are decorated like the iconic, bright red rose from the movie, which you can also see painted on the top tier. In the tiny dishes along the edge is something extra special! Found at Be Our Guest restaurant, it's "the grey stuff" - it's delicious, don't believe me? Ask the dishes!