Roll out the red carpet because on your wedding day it's absolutely necessary to celebrate with glitz and glamour.
Kristie and Ricky's dazzling day was reminiscent of "the
Hollywood that never was but always will be." They d
ecided to run every Disney race in one year and what a more p
erfect way to cross the finish line than getting
married at
Walt Disney World
.
After they tied the knot at
Sea Breeze Point
, the couple arrived at
The Great Movie Ride
in a vintage Cadillac with paparazzi snapping feverishly as they made their way to a Hollywood inspired hand print ceremony. The reception ventured from scene to scene and throughout the evening producers, caricaturists and even Mickey and Minnie Mouse made appearances to interact with the guests and pass along their well wishes for the happy couple.
In true Hollywood style, the theme of The Great Movie Ride was carried out throughout every event element- from the welcome bags and
wedding cake
to the grand finale farewell brunch.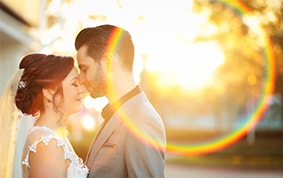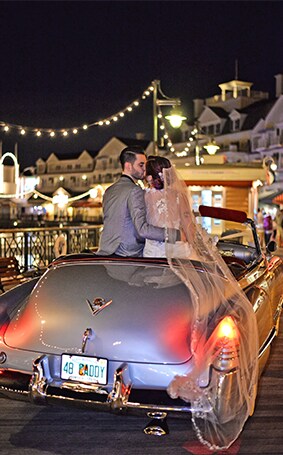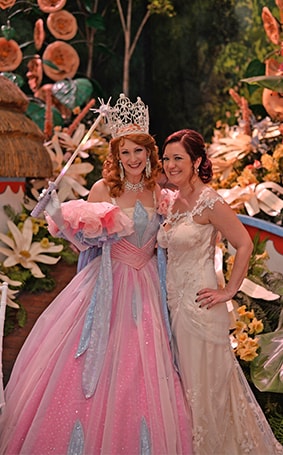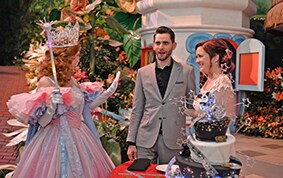 Hooray for Hollywood,