We always feel so lucky to share in a couple's happily ever after on their wedding day, and on a rare occasion like this, we can't believe we get share in a couple's happiness for a second time! Tom and Sandi originally said "I Do" with a Disney's Fairy Tale Wedding back in 2005, and they returned over a decade later to renew their vows.
These two are high school sweethearts, and they shared all the wonderful details of both their first wedding and their vow renewal. It began with a proposal at the Waldorf Astoria hotel in NYC many years ago. As long time Disney fans, it was the dream to have a wedding here, but their traditional New England families were unsure about a destination wedding. Sandi and Tom exchanged their vows at
Disney's Wedding Pavilion
, a pre-reception at
Italy Isola
during Illuminations, and ended the night with a reception in the
American Adventure Rotunda
. "It truly was a fairy tale come true." You can view a little peek at their original wedding photos at the bottom of the post!
Since the day of their wedding, they knew they were going to do it again in the future as a vow renewal. They even had many requests from their guests to do it again! They chose a simple ceremony at
Luau Beach
, followed by a reception at the
Living Seas Salon
, and a gorgeous portrait session at Disney's Animal Kingdom.
As a two-time Disney's Fairy Tale Wedding couple, they had some great advice to share for future couples. "Start with all your hopes and dreams and work backwards. We put all our wishes into our initial proposal and then eliminated anything that didn't fit our budget. Also, do not stress! The weddings team will take care of everything." When asked for advice on how to keep a successful marriage, the pair shared that it is all about communication and compromise. Also, "keep Disney in your life. Disney is the foundation to our happy marriage."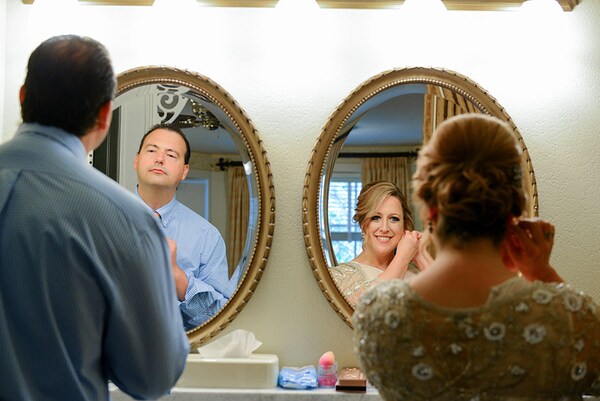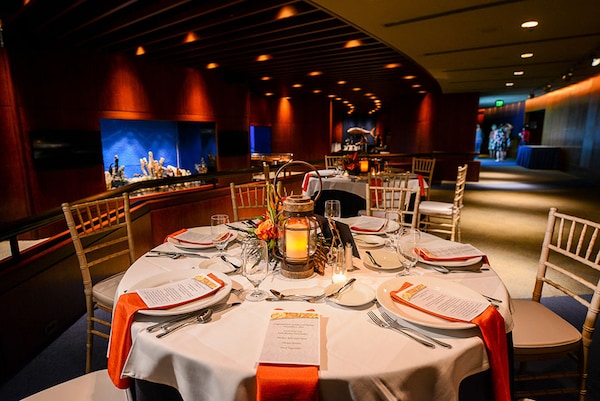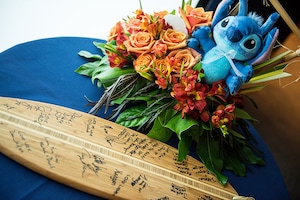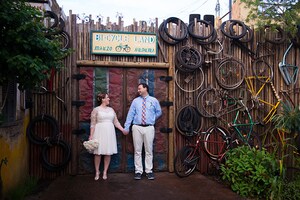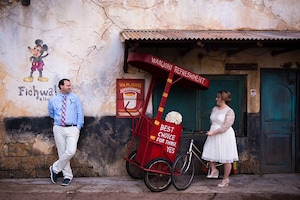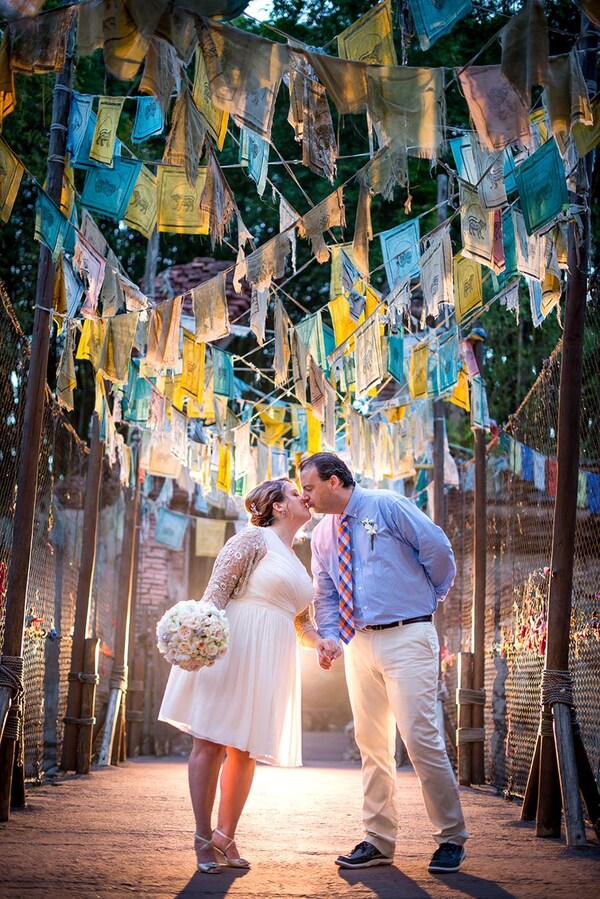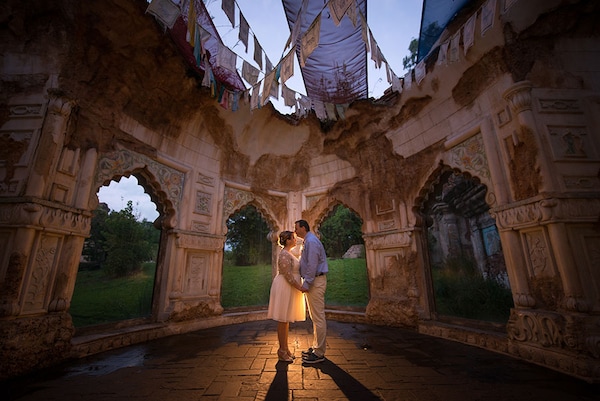 Check out these sweet throwback photos from their original wedding!