"They stood together at the end of a long hallway and waited until it was their turn. They would be the last ones left to go- just the two of them starting this life together, as a parade of pink was introduced one by one out onto the dance floor. And there in the quiet, in one of many moments they both tried to hold onto just a little longer, the only thing left to do was take that next step. As they swayed to the music surrounded by family and friends, he looked at her often. This new wife of his. So proud of the person he had always known her to be. He looked at her, looking back at him. And somewhere behind those eyes, if you looked just close enough....you could almost see an entire lifetime together flash by in an instant." - Justin & Mary Filled with blush tones, gorgeous floral and no shortage of sand Tricia & Josh said "I do" on a warm Floridian day at "Shipwreck Beach" (one of my favorite waterfront ceremony locations).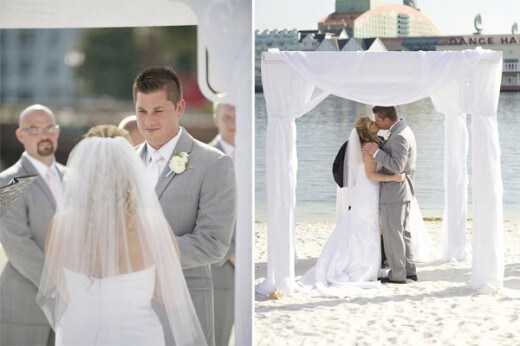 Images courtesy of Justin & Mary Photography.
Congratulations Tricia & Josh!