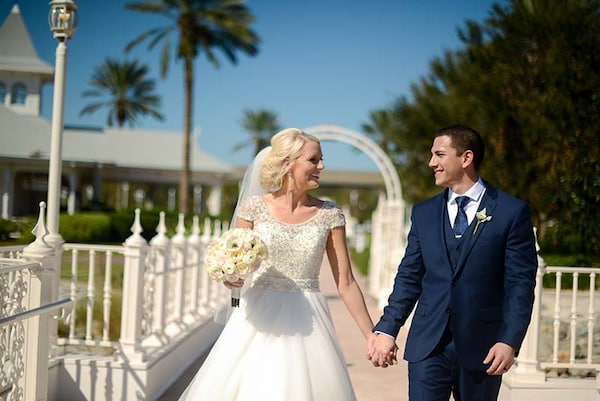 Wedding planning is such an exciting time of your life! But, it can also be a bit overwhelming so here's a list of some of the things you should do if you are just engaged.
Create a Timetable.
We guarantee the moment you're engaged the first question everyone is going to ask you is "when's the wedding date?" But, setting a date is a little more complicated than that. Before you can determine a date, you have to consider things like what season you prefer, family events or holidays that may conflict with your date and the time you'll need to plan.
Dream, Wish, Believe.
Take time before you begin making any decisions to sit down with your fiancé and discuss your fairy tale wedding. What are the elements that you want to include? The themes and color schemes you like?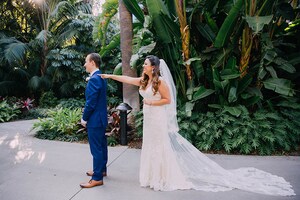 And, don't forget to think about the unique qualities of your relationship and love story that you may want to include on your special day! A favorite meal, a special song, or particular entertainment element "" there are so many ways to personalize your wedding day so make sure to take full advantage!
Set your Budget and Draft a Guest List
Now, it's time to talk budget and guest count. Consider the elements that are most important to you and your partner and how you want your guests to feel on your big day. Are you dreaming of an intimate affair or a celebratory party? Once you've decided on cost and guest count you can start talking destinations!
Pick a Destination
Now that you have identified the elements of your fairy tale wedding and you know your budget and guest count, you can choose a destination. Is it a romantic beach setting, an international inspired destination, or a charming forest? We have all those options and much more available at Disney Parks and Resorts around the globe. So, all you have to do is decide where you want to go.
Start working with your Disney Wedding Consultant
Once you have entered into our booking window, you can begin talking with your very own Disney Wedding Consultant! Now that you have dreamed up your fairy tale wedding, they will work to make that dream a reality. They are here to handle all the details so that you don't have to"¦so sit back, relax, and enjoy one of the best seasons of your life!
Let us help you create the wedding of your dreams! Whether you're wishing for an intimate beach ceremony or an extravagant castle wedding "" we are here to make your fairy tale a reality. For more information about planning your Disney wedding request our free wedding planning brochure.