We've done the math and happily ever after is sweetly infinite. Whether you want your cake topper exactly 3.14 inches wide or you're just excited about the perfect slice of pie,
Disney's Fairy Tale Weddings & Honeymoons
is here to help you through all of your future newlywed equations. Request a
free planning guide
today.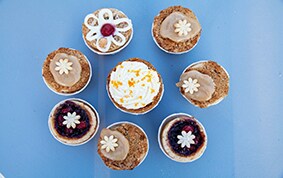 Happy Pi Day,