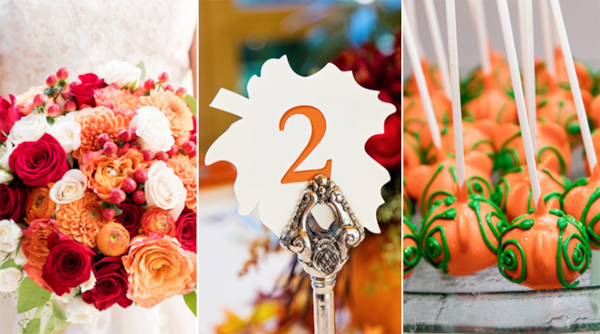 We are now in the cusp of October, which means it's time to celebrate a new season! Fall is here and we are ready for the cozy elements to commence. From fall infused food to vibrant colors and décor, we hope this blog paves the way for welcoming warmth in the form of your soon to be dreamy fall-inspired wedding!
First, let's talk about one of the most important elements – the food.
From the sweet flavors of pumpkin spice to the savory tastes of butternut squash, we are falling in love with these delicious fall food options!
Take your taste buds to the next level, by adding in flavorful soup shooters or a delectable butternut squash ravioli dish. Top the night off with yummy desserts, including caramel apple strudels or warm pumpkin bread with chocolate sauce drizzled to perfection.