Melody and Jonathan first met over nine years ago, but lost touch when Jonathan moved several states away. Six years later, he decided to reach out to his old flame and the spark was reignited instantly. The two pursued a long distance relationship for three years before making the leap and moving in together. From the moment they were finally together, marriage was on their mind.
Both are huge fans of Disney, and it has held a special place in both of their lives. Melody's grandfather worked at Disneyland for almost 30 years, and Jonathan is currently a cast member! Needless to say, having a Disney's Fairy Tale Wedding made perfect sense. Jonathan proposed with a custom, hand painted ring box (which was also used in their ceremony) right before a romantic evening at Napa Rose at Disney's Grand Californian Resort & Spa.
A quick 3 months later, the two were walking down the aisle at the Rose Court Garden and dancing the night away at their reception in Sleeping Beauty Pavilion at the Disneyland Hotel. According to the couple, the best part was how much they were made to feel like royalty from the moment they arrived. As for their advice for future couples: "Stop and take it all in as much as you can- because the end of the day will come as quick as midnight did for Cinderella."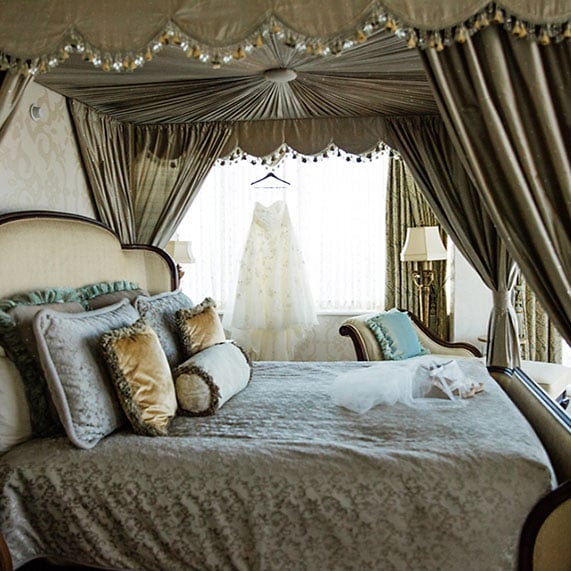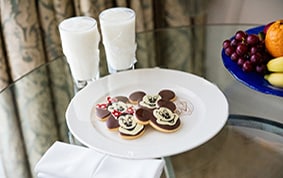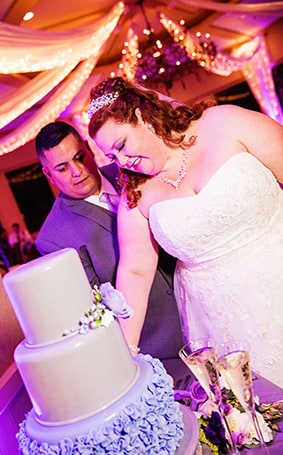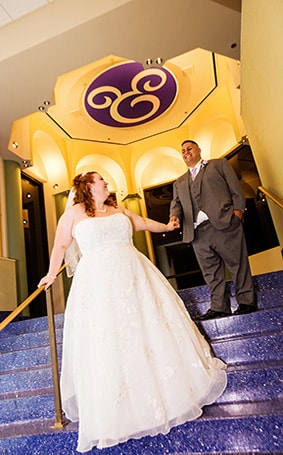 Images courtesy of White Rabbit Photo Boutique