Mandy and Steven
first met in their homeroom high school class. Steven had earned the title of class clown, and would even steal Mandy's lunch and copy off her tests. Eventually a mutual friend bridged the gap and Steven asked Mandy on a date. Mandy's first reaction was to confirm that he wasn't playing a mean joke on her as she doubted his intentions. Needless to say, it wasn't a trick because they tied the knot 15 years later!
One of their first trips together as a couple was to Disneyland so as they began to consider a honeymoon there Steven suggested "well, why not the wedding too?" After researching Disney's Fairy Tale Weddings & Honeymoons they realized it was a totally doable experience and within their budget. Tying the knot at
Parkview Terrace
was their way of doing something that was uniquely them- and a way to celebrate both their past and future.

From the
helpfulness
of Disney Wedding Planners and Steven's heartfelt vows, to their son
interrupting
the first dance to join in on the moment it was the little details that came together to create an
unforgettable
day. During the reception at
Disney's Grand Californian Hotel & Spa
, the couple had a brief moment to themselves to look out and admire their dream come true. They glanced at each other and knew exactly what the other was thinking- a moment they'll re
member
for the rest of their lives.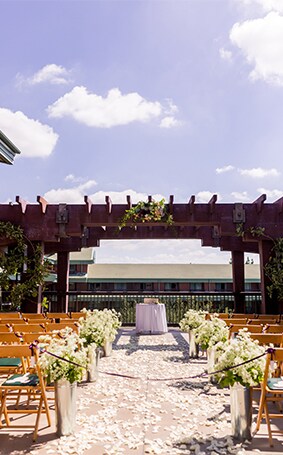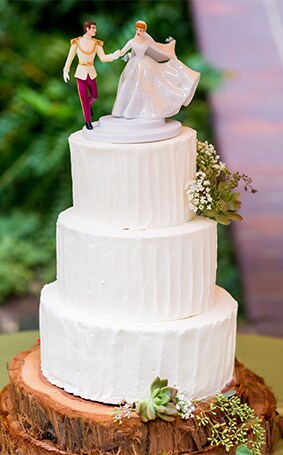 Believe,