From the very first moment Katie and Shaun met, they knew they were meant for each other. It was an instant connection that they both felt immediately.You might recognize this couple from their adorable engagement shoot in both Disneyland and Disney's California Adventure.They actually ended up using the beautiful photos from that day as part of their reception table décor!
When Shaun knew it was time to pop the question, he wanted it to be absolutely perfect. He set about planning "Operation Christmas Proposal." With help from his mom, their two dogs, and a mystery present hidden in the Christmas tree, he was able to pull it off beautifully. There was no doubt in their mind that a Disney's Fairy Tale Wedding was the perfect place for their wedding. They have shared their love of Disney since the beginning and both grew up visiting Disneyland and enjoying classic Disney films. They decided on a summery, outdoor ceremony at the Rose Court Garden and a fun reception at the Sleeping Beauty Pavilion.
Katie and Shaun both described the whole day a fairy tale. "From walking down the aisle to ending our night dancing with our family and friends, each part of the day gave us that feeling every time we go to Disney, a feeling of complete happiness where you just forget about everything." In the future, they plan to celebrate every wedding anniversary back at Disneyland to remember and reminisce on the magic of their special day.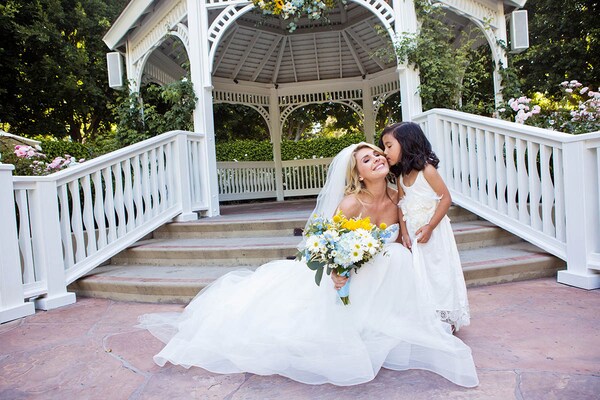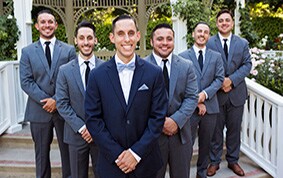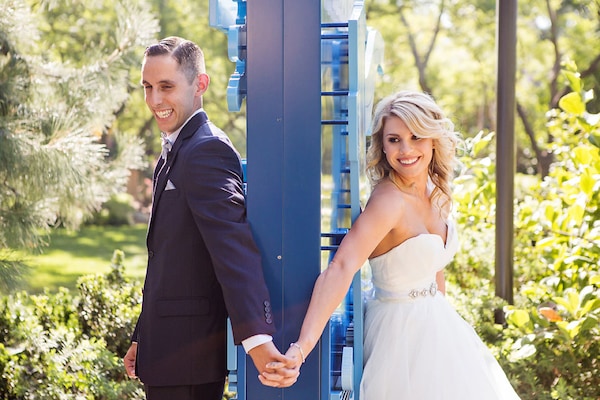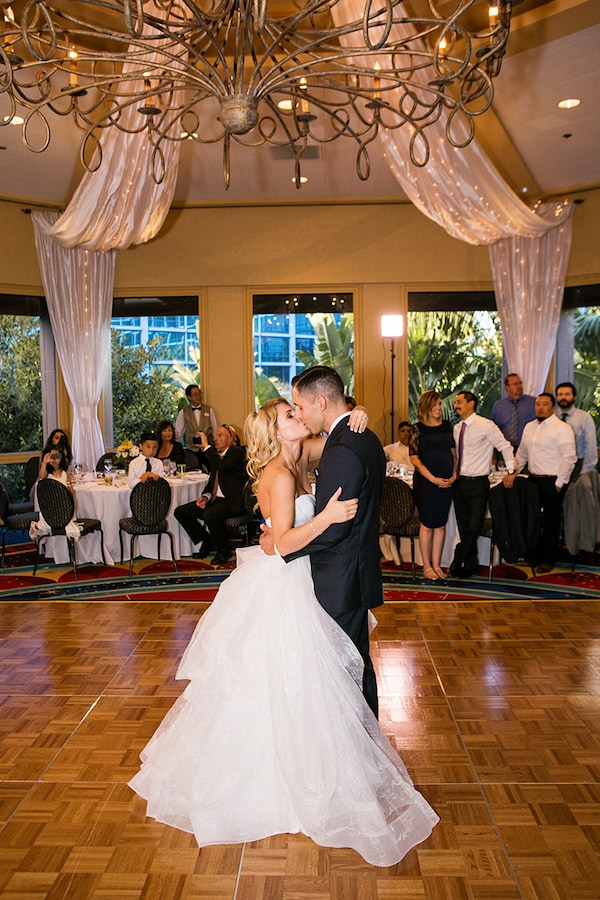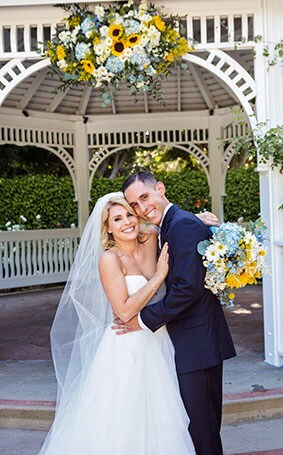 Images courtesy of White Rabbit Photo Boutique