When it comes to your wedding day, it should be special, memorable, and maybe even a little magical. For Kate and Eric, their Disney Wedding was just that.
The couple met while serving in the military and after years of friendship their love began to bloom. When the time had come for their relationship to move to the next level, Eric knew just where to take Kate to "pop the question."
"We had a very rare free weekend [and] Eric asked if I wanted to go to Disneyland. Of course I jumped at that!" The morning started like every visit to the park""with a coffee and cinnamon roll at Jolly Holiday. Then, after a leisurely stroll through Disneyland, Eric stopped in front of Sleeping Beauty Castle and dropped to one knee and asked Kate to marry him. The crowd around them began to cheer, Kate began to cry and she said "YES."
When it came to planning their dream wedding, "Eric's goal was to make our wedding day the most special day of our lives. He knows Disneyland is my happy place." So, it was an easy decision to have their wedding with Disney's Fairy Tale Weddings.
Kate shared their unique approach to the wedding planning process, "We both had completely open minds as to what the event would look like. We gave Disney Floral and Décor a blank slate for designing the event. They outdid themselves!"
Their reception reflected the couple's fun-loving personalities and their favorite Disney icons. From the bridal party entering to the theme of Disney's Electric Light Parade to the monorail passing overhead, the event had the perfect amount of Disney magic. "And now my happy place has extra special meaning."
When asked what advice they would give future Disney couples, they said; "Let Disney guide you. I'm so thankful we were able to give them an idea of how we wanted our event and they made it bigger and better! Let your planner get to know you as a couple. They can transform that relationship into a storybook event you'll never forget!"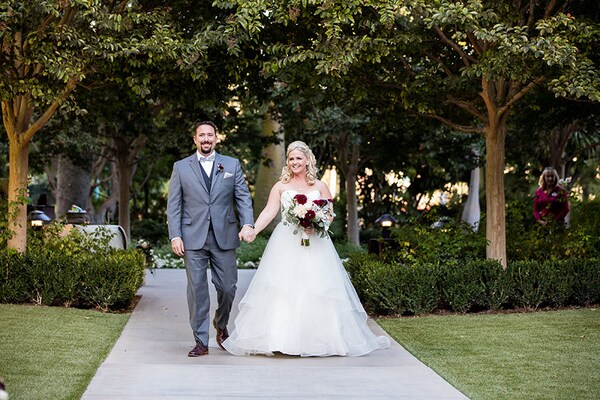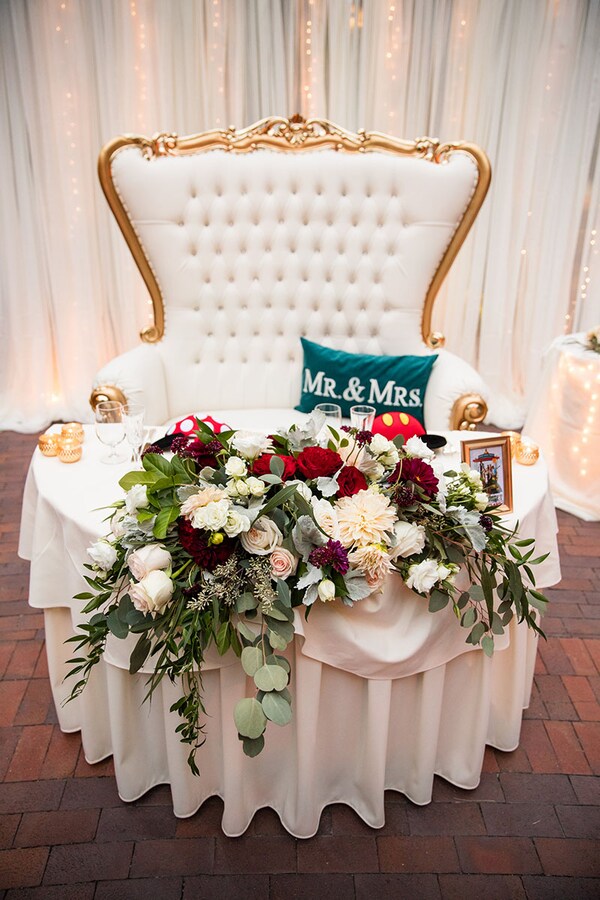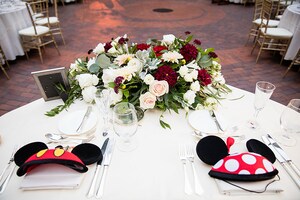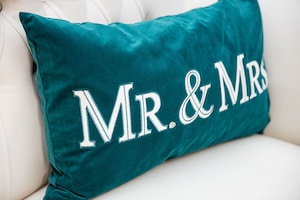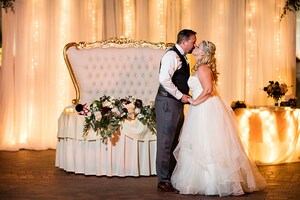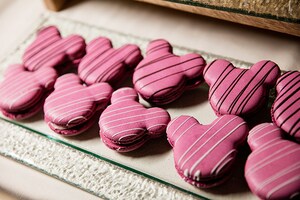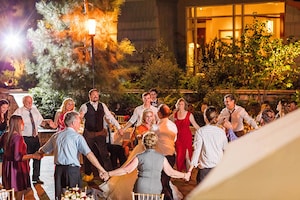 Let us help you create the wedding of your dreams! Whether you're wishing for an intimate beach ceremony or an extravagant castle wedding "" we are here to make your fairy tale a reality. For more information about planning your Disney wedding request our free wedding planning brochure.