Newlyweds Becca and Mike have given a new spin to the phrase "sweet 16"- and it's even sweeter! The duo first started dating on the 16th and realized it was exactly one month later that they took their first trip as a couple to Disneyland. Right then and there they made a pact to visit the park together on that day of every month. After Mike popped the question there was no doubt where the two would say "I do"- in Disneyland on the 16th.
The bride and groom exchanged vows at Aladdin's Oasis, where Mike's maroon suit perfectly complemented the mystique of Adventureland. After that it was cocktails at the Tower of Terror Courtyard then onto dancing and a reception at Disney Animation Building. To complete their special theme, the reception tables were marked with different 16's that depicted the couple's pictures and memories from that month.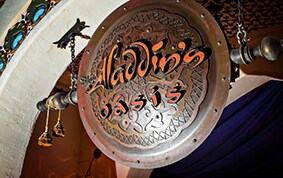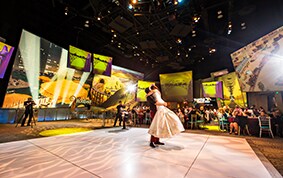 Images courtesy of D Park Photography.