Mardi Gras may be over, but the party never ends in Disneyland!
Jen and Justin's Disneyland wedding
inspired by New Orleans had me (and a few of you) dreaming of king cake for days, so when they decided to do a portrait session in New Orleans Square I couldn't wait to share. All you need to do is insert some jazz music and you've got yourself a festival fit for a king!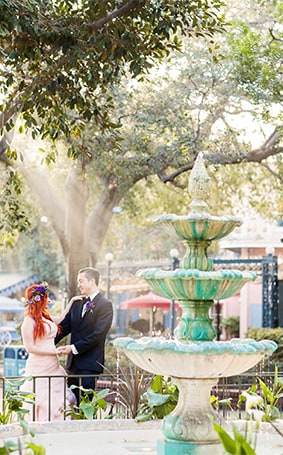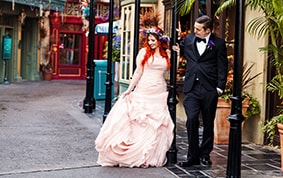 Images courtesy of
White Rabbit Photo Boutique