Even among the hundreds of new faces at school, there was one that stood out among the rest. Sarah immediately noticed Gilbert's impressive height among the crowds, even more so when he caught her eye. It wasn't love at first sight, but the two somehow kept running into each other for the next four years. Eventually, they ended up as neighbors, then friends and she realized she was falling in love with the boy next door.
After one of Sarah's college performances, Gilbert gave her a bouquet of flowers and it was in that moment they both saw each other differently. Sarah shared, "Gilbert is the man I'm destined to marry. His constant positivity is what fuels me each day...his steadfast love keeps me grounded." From the beginning they've shared a common bond over for all things nerdy and Disney. On their very first date, they watched "Up!", their first vacation together was to Disneyland and they are avid runDisney fans. Gilbert shared, "she is my best friend, my partner in life and everything we do."
Their proposal was meaningful and reminiscent of their beginnings. Gilbert visited the same shop where he bought that first bouquet of flowers. As they were walking the school's campus, he stopped in the place where their relationship first began. He dropped to one knee and gave her the ring in a custom "Up!" Adventure Book inspired by their first date. How sweet is that?
The couple chose Disneyland for their engagement portraits since it holds such a special place in their relationship. "We wanted to capture the joy and wonder we feel while we're there. Disneyland is a mini escape and safe haven." Sarah and Gilbert are already looking forward to their Disney's Fairy Tale Wedding and starting their adventure together.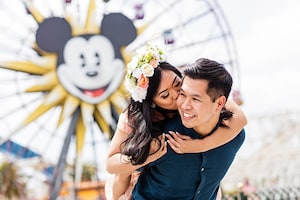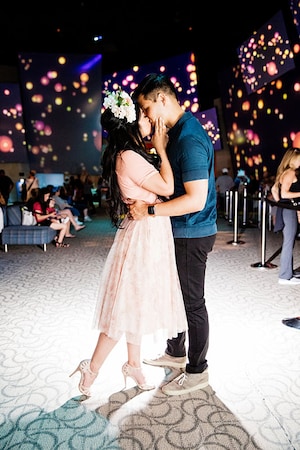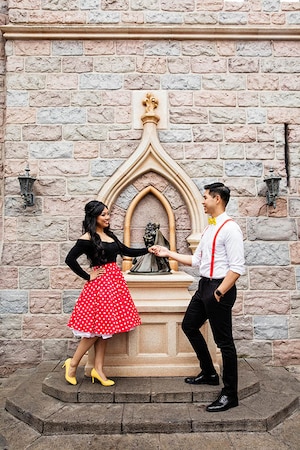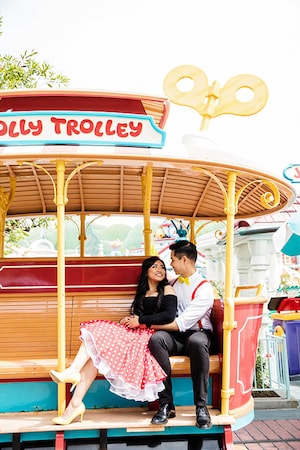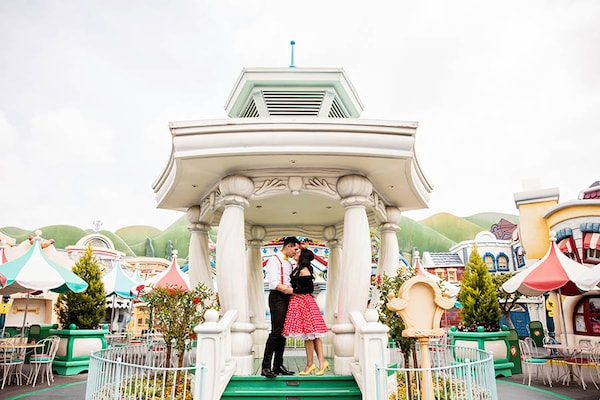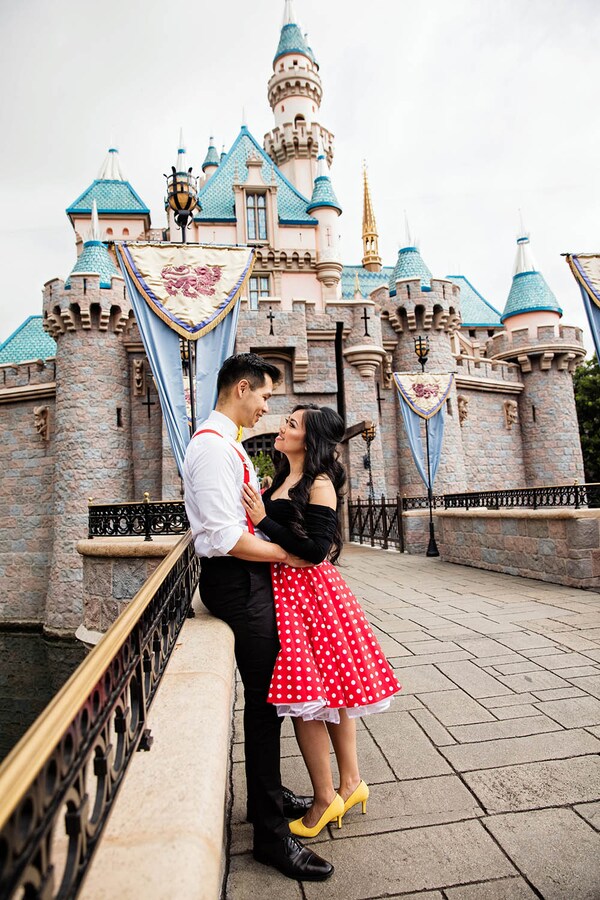 Disneyland images courtesy of White Rabbit Photo Boutique