Each year in honor of their Disneyland wedding, Peter and Jennifer (known as PB&J) don their wedding attire for an anniversary photo. Jennifer half-jokingly mentioned she wanted their 5 year anniversary to be at Disney and with the help of Disney's Fairy Tale Weddings & Honeymoons, Peter planned an anniversary surprise celebration like we've never seen.
The night started off with a "normal" viewing of World of Color and then the surprises began when Jennifer was rushed to hair and makeup with a new wedding dress and a Tsum Tsum filled bouquet. Their guests arrived in Disney-bounding outfits and they traveled on the Disneyland Railroad to Jennifer's favorite ride, "it's a small world". After a sail around the world, they rode the Disneyland fire engine truck to Sleeping Beauty Castle Forecourt for an elaborate dessert reception. The menu consisted of the couple's favorite Disneyland treats including churros, root beer floats and pretzel bites.
Even sweeter, Peter made sure Jennifer's original wedding dress was there for her to wear in their traditional photo. Just when she thought all the surprises were complete, Mickey and Minnie Mouse joined them in the happiest 5 year anniversary photo ever. Congratulations, PB&J- we wish you many more years together!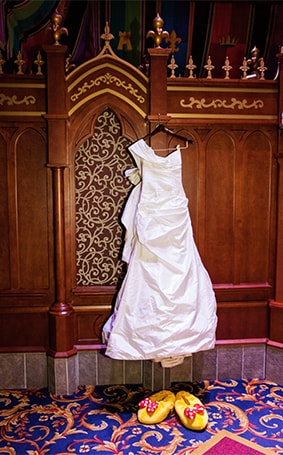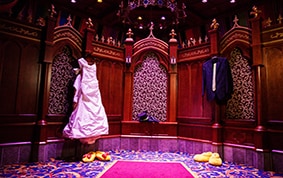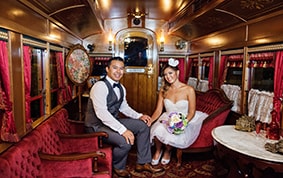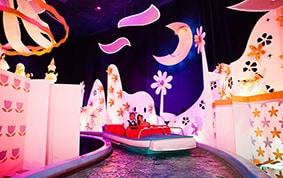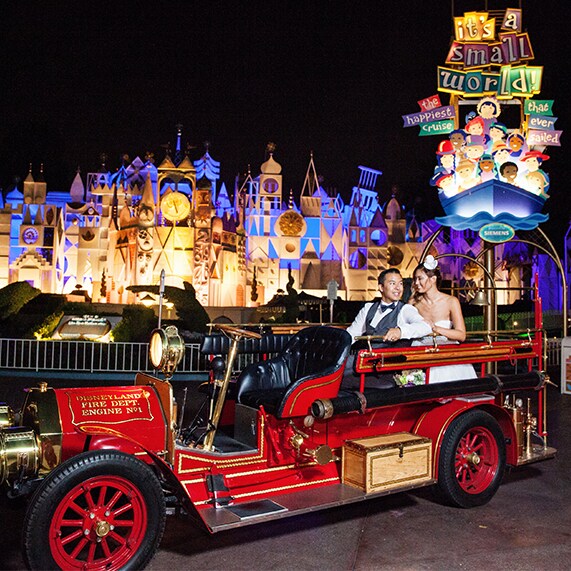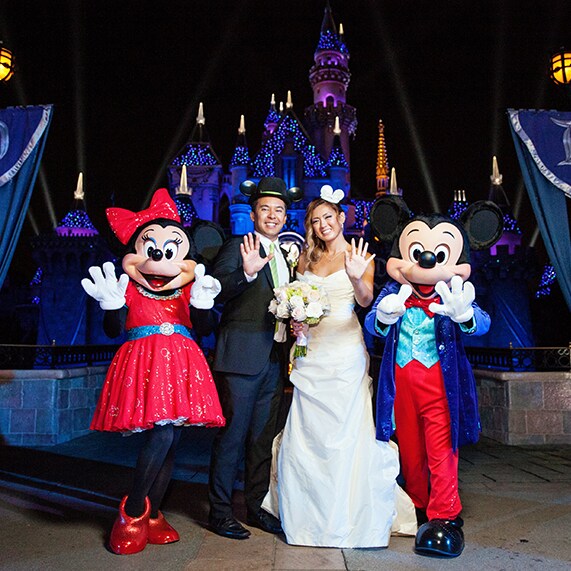 Images courtesy of White Rabbit Photo Boutique