A hopeless romantic seeks the attention of a beautiful young gal using paper airplanes. Sound familiar? If you've watched Disney's Oscar-winning short film Paperman, then you might just recognize this romantic story line. Ironically, it also describes a real life fairy tale between engaged Disneyland couple Jennifer and Brad.
The Paperman short has always been special to Jennifer and struck a cord with her the moment she saw it. And the struggle for the young man to find the girl with the red lipstick was reminiscent of Brad's struggle to find his one true love. The duo shared a class together at UC Davis and after a semester of missed opportunities to speak to Jennifer, Brad finally found a way to communicate with his future fiancé via social media. After a magical proposal at Disneyland Park (that Jennifer describes as the best day of her life) these sweethearts knew their engagement session had to be inspired by Paperman. If that wasn't sweet enough, these lovebirds are planning a Disney's Fairy Tale Wedding at Disneyland to complete their storybook romance.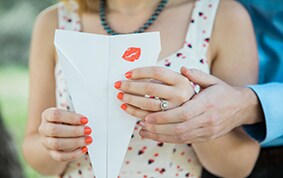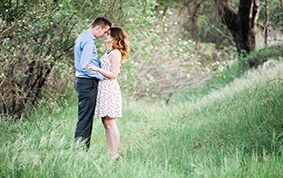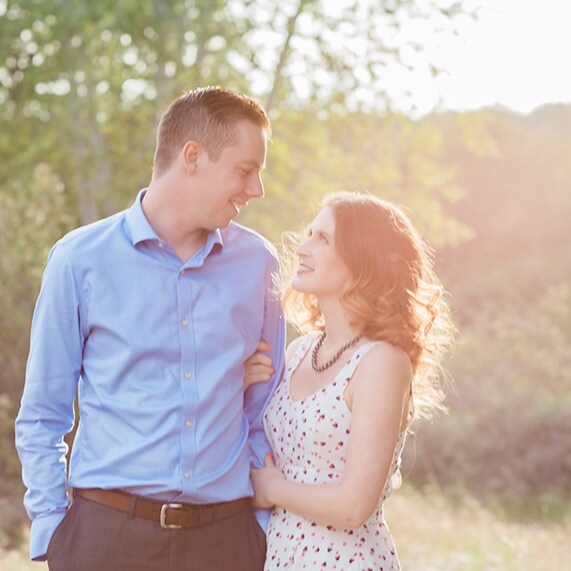 Images courtesy of
White Rabbit Photo Boutique
Like the characters in
Paperman,
Jennifer and Brad are a perfect reminder that love just may find you in the most unexpected of places.
Love is in the air,