For Alia and De'Angelo, when it came to their fairy tale wedding they new it would look different then a "traditional" event. "My husband and I have always been attracted to things in life most people seem to overlook. For our wedding, we envisioned something small, simple, yet significant!" That's why they decided on an intimate elopement aboard the Disney Dream with their happy family of four.
Alia and De'Angelo describe their wedding as "nothing short of magical." With their two beautiful children by their side, they committed their lives to one another. "Our marriage is an extension to our already existing promise...I realize now that we are nearly at the point in our lives where we have spent more time together than apart." This simple, fun, and memorable experience was the perfect way to celebrate their love.
One of their favorite parts of their wedding day was touring the cruise ship to capture stunning photos to commemorate the special day. "In the moment, we were not fully aware of the beautiful memories we were making. We were simply having fun!" Alia and De'Angelo shared that the entire Disney Wedding experience aboard the cruise ship was one they will never forget.
When asked if they had any advice to share with future Disney Fairy Tale Wedding Couples, they shared, "The wedding of your dreams can be whatever you set out for it to be. No matter how small or large, allow yourself to revel in the moments that shall soon become everlasting memories. Nothing lasts forever, so be sure to live in the moment and have loads of fun doing it your way."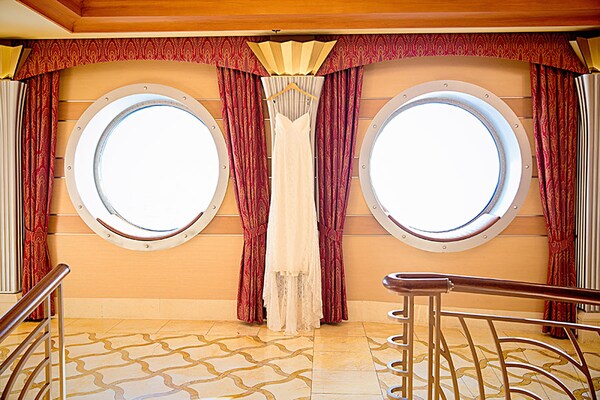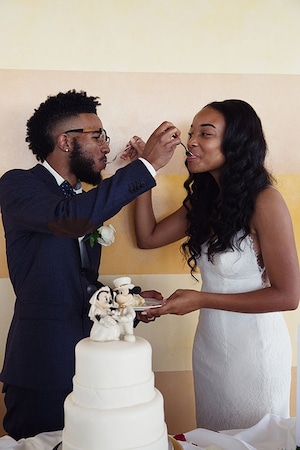 Let us help you create the wedding of your dreams! Whether you're wishing for an intimate beach ceremony or an extravagant castle wedding "" we are here to make your fairy tale a reality. For more information about planning your Disney wedding click here.