We might lose a shoe over the excitement and elegance of this aristocratic Cinderella-inspired wedding reception.
Dine with your loved ones in a secluded ballroom
surrounded by
white
ethereal
flowers and gorgeous crystal chandeliers hanging like shooting stars.
C
ascading white
hydrangeas and r
omantic candlelight invite you to a glass table filled with gorgeous petals, and a
mini glass slipper waits to be
discovered
by a true love at each place setting.
O
verflowing with more ivory floral than you can imagine
, "so this is love" has never been more accurate.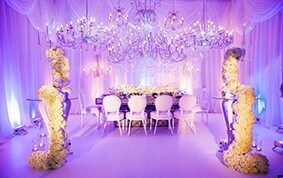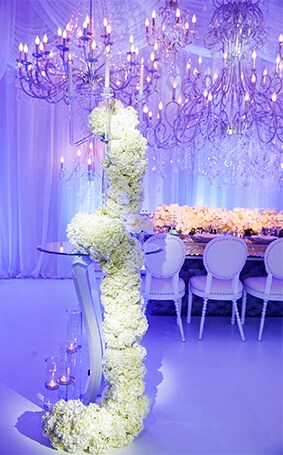 Ever After,