What started out as a simple drink at a local pub quickly spiraled into a whirlwind romance. Margaret and Brad became inseparable from that very first date, and after several years together decided to take the next step. They had just bought their first home as a couple, and it proved to be the perfect spot for their proposal and symbolic of their new life together.
Growing up in a "Disney Family", Margaret has visited the theme parks countless times growing up and still into adulthood. She visited Disney Aulani with her family during the early stages of her and Brad's relationship. During the whole trip, she wished Brad was there to experience Hawaii with her. When her family started planning their next trip to the islands during the same summer that the couple was planning their wedding, it was the perfect opportunity to have a wonderful destination wedding with a bit of Disney magic.
They exchanged their vows at the stunning "˜AMA 'AMA Patio with a reception at the Rainbow Reef Patio. It was an intimate affair with a lighthearted vibe. They also wanted to include two very important parts of their lives - their pugs that couldn't be there that day. Brad even had a pug-inspired groom's cake! Both Brad and Margaret chose their first look as their favorite moment of the day. It was the moment that all the emotions came rushing in and the "realness" of the day truly hit. Margaret stated that it was "a moment that will be forever in my memory as the day we fell in love again."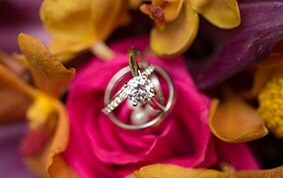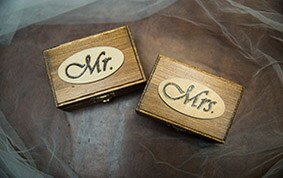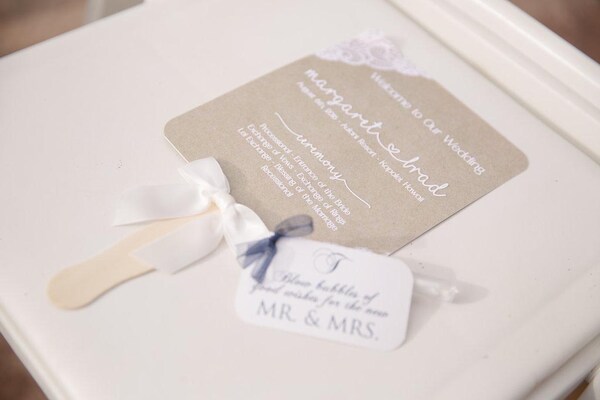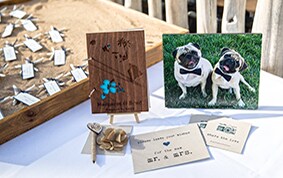 Images Courtesy of Bianca Photography