Sometimes a marriage between two people is so significant that an entire community comes together to celebrate. Jon, a firefighter in Ohio, was diagnosed with leukemia a few months ago and it was unclear whether or not he would be able to make it to his wedding. Thanks to his brother's donation of bone marrow, Jon became a survivor who was more than ready to begin his happily ever after.
When Jon's fire chief found out that their
Disney's Fairy Tale Wedding
was still a reality, he sent an email to all the local fire departments in the area to come out and support Jon and Teresa. It was a complete surprise to the couple as they exited their ceremony to a salute of firefighters and a warm welcome of familiar trucks.
The love surrounding Teresa and Jon on this special day was indescribable, and I can't wait to share more images of this amazing story with you!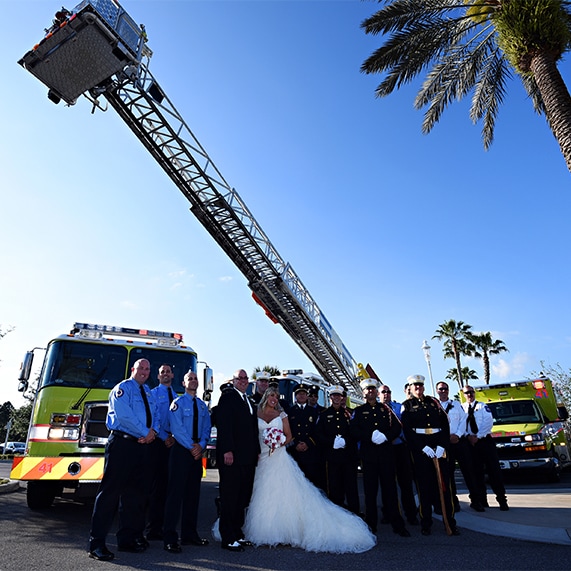 Love conquers,