Dialog content start
Dialog content end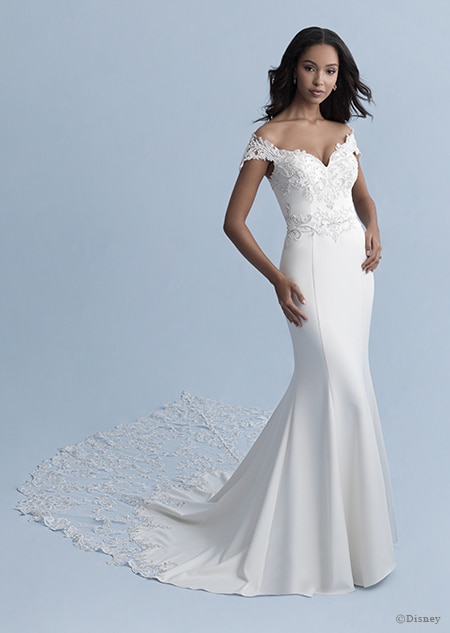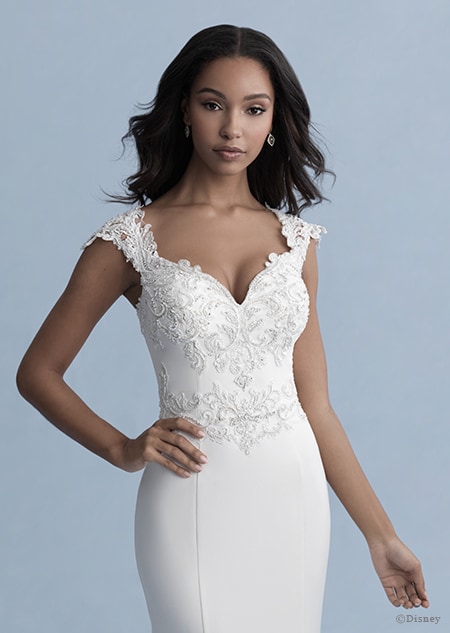 Let Your Heart Decide...
A whole new world awaits Jasmine as she follows her heart and finds true love. Here, fairy tale wishes take flight and happily ever after becomes the greatest adventure. This enchanting collection reflects Jasmine's bohemian spirit and just a touch of wanderlust.
This Jasmine inspired gown calls forth royal elegance. Luxurious stretch crepe provides a flattering fit and flare silhouette with opulent Venise lace and crystals covering the stunning off-the-shoulder bodice. The unique and artistic design of the train is dramatic and memorable.
Sizes:
0-30
Dress Colors:
Ivory
Train:
Cathedral