Dialog content start
Dialog content end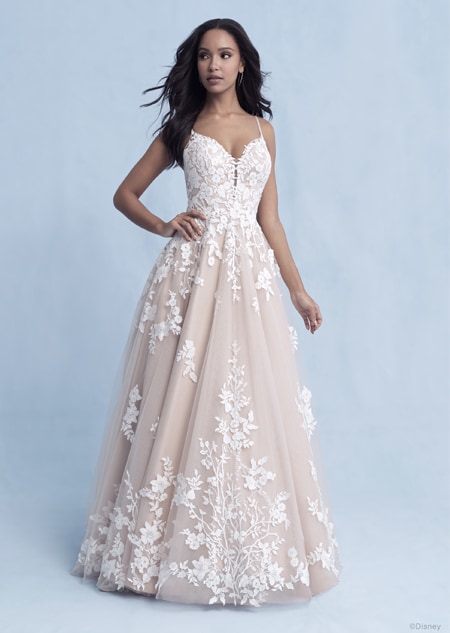 The Fairest of Them All...
The first to show us that true love lasts forever, Snow White finds her prince and claims her kingdom. This collection captures her gentle grace and beauty in the story of sweet elegance and enduring love as this fairy tale comes true.
Capturing Snow Whites gentle grace and beauty, this classic-inspired ballgown features a bouquet of 'apple' blossoms on the bodice that gracefully cascade down the skirt and cluster at the hemline.
Sizes:
0-30
Colors:
Mocha/Champagne/Ivory/Nude, Ivory/Nude
Train:
Cathedral