Dialog content start
Dialog content end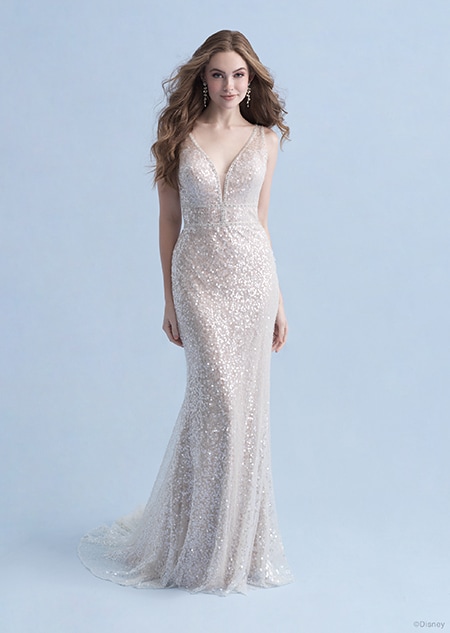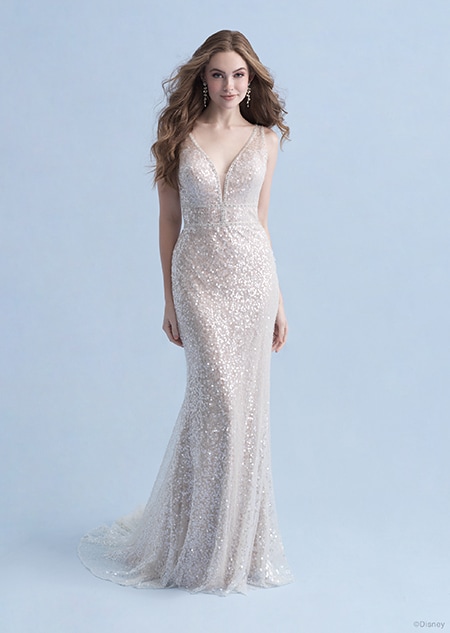 Love Changes Everything...
As Ariel soon finds when she places her heart above all else. Willing to cross oceans for true love, she discovers the world beyond the sea all that she dreamed it to be.
This Ariel inspired gown is playful yet elegant. A subtle flared train is reminiscent of a mermaid's silhouette, while sparkling sequins mimic the play of light across the moonlit sea.
Sizes:
0-30
Colors:
Nude/Champagne/Ivory/Nude, Sand/Ivory/Nude
Train:
Chapel