Dialog content start
Dialog content end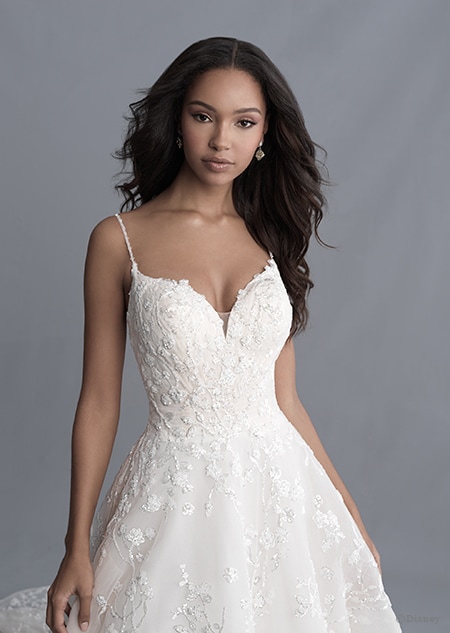 The Difference a Kiss Can Make...
Dreaming big is Tiana's destiny and she makes her own fairytales come true. Honoring the spirit of New Orleans, her style reflects independence and joie de vivre.
This Tiana inspired gown is dazzling and classically beautiful. The detailed ballgown is saturated in petite blossoms and delicate vines handsewn from thousands of sparkling sequins on soft tulle creating the twinkling effect of fireflies at night. The sequined, Venise lace bodice features an inner, stretch corset that hugs and flatters. Delicate bodice straps support a generous skirt and train creating a gorgeously, feminine silhouette.
Sizes:
0-30
Colors:
Champagne/Ivory/Nude, Ivory/Nude
Train:
Cathedral