Dialog content start
Dialog content end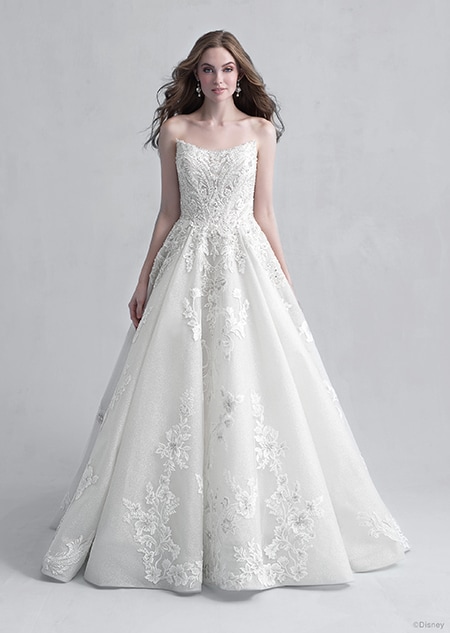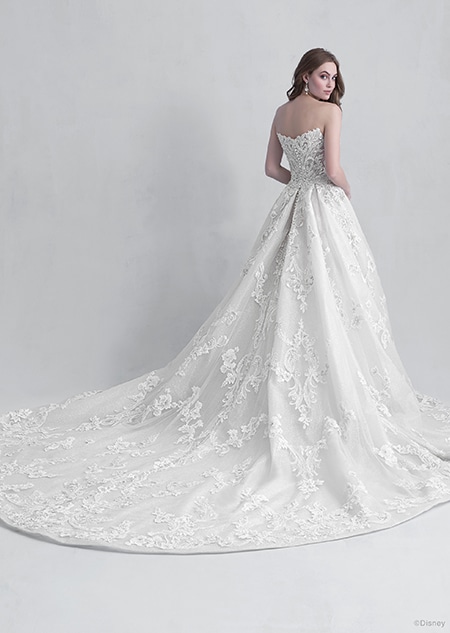 True Love Conquers All...
With a single kiss, Sleeping Beauty's dream comes true. She finds her prince, falls in love and discovers that she's already a real princess.
The timeless Aurora Platinum ballgown truly dazzles, with airy, beaded lace appliques clustered down the train in eye-catching floral 'briar rose' inspired detail. The striking neckline offers a sparkling focal point and reminiscent of Aurora's regal silhouettes.
Sizes:
0-30
Colors:
Champagne/Ivory/Silver, Ivory/Champagne/Silver
Train:
Cathedral