Dialog content start
Dialog content end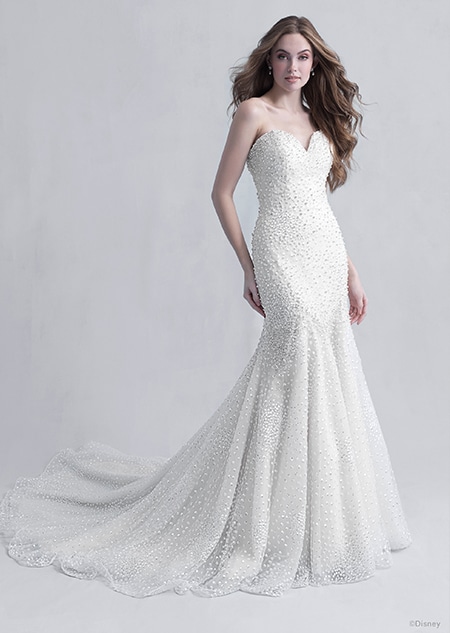 Love Changes Everything...
As Ariel soon finds when she places her heart above all else. Willing to cross oceans for true love, she discovers the world beyond the sea all that she dreamed it to be.
With layers of glittering tulle that move as gracefully as the ocean, the Ariel-inspired Platinum gown is adorned with sea inspired pearls, crystals, glass beads and sequins that sparkle and shimmer through out.
Sizes:
0-30
Colors:
Desert/Ivory
Train:
Chapel