Y
our special day with
Disney's Fairy Tale Weddings & Honeymoons
doesn't have to be all about carriages and glass slippers. I love seeing couples
think outside the box, so when
Nicole and Bryan celebrated with a Steampunk inspired
fantastical
wedding I couldn't wait to share it with you.
Steampunk merges the idea of Victorian fashion with a science fiction flare and focuses on rich browns, deep reds and accents of copper and black.
The couple
highlighted
the small elements of Steampunk such as hats, goggles, gears and cogs which
brought their vision to modern day life and
complemented the vibe of
Disney's BoardWalk Inn
.
They also incorporated non-traditional elements into their ceremony such as a unity cocktail which perfectly suited their combined
charisma
. Cheers to that!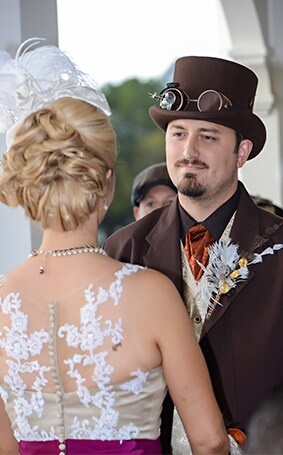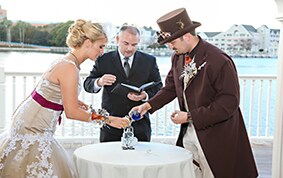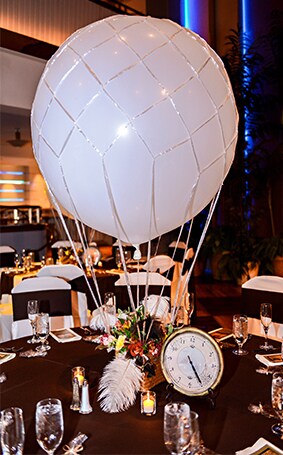 From fairy tales to science fiction
, we've got it all to make your happily ever after a very special one.