New Year's Eve calls for celebration"¦and what better excuse than a wedding for an extra reason to celebrate! Cristy and Luis rang in 2016 with a Gatsby themed wedding at Disney's Grand Floridian Resort & Spa that they described as exceptionally magical. Aiming to create a feeling of opulence and excitement, the couple incorporated the fantastic 1920's feel into their centerpieces, bridal party look and signature drinks. What's even more unique than their roaring 20's lavish affair? A proposal story like no other! For two years, Luis hid an engagement ring from Cristy until the perfect Disney moment came about. Lo and behold, Luis asked Cristy to be his princess at Cinderella Castle in Tokyo Disney Resort.
Cristy dreamed of a Disney's Fairy Tale Wedding ever since she was a little girl and it's safe to say Cristy and Luis did it right: celebrating surrounded by the love of family and friends topped off with a confetti cannon burst at the stroke of midnight!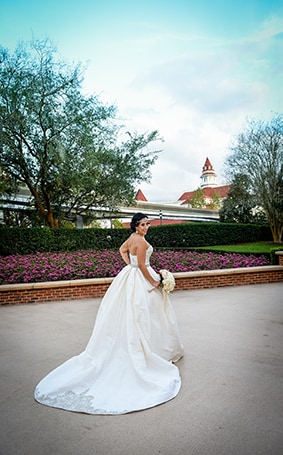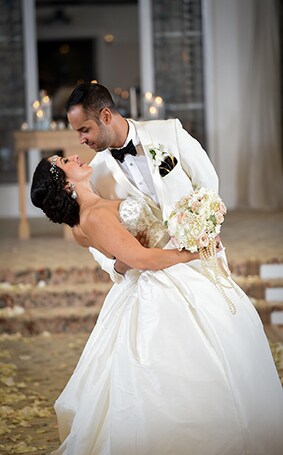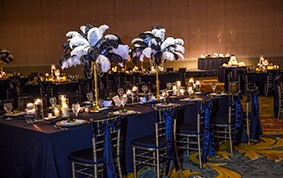 The couple's advice for future Disney's Fairy Tale Weddings couples? "Don't be afraid to dream big! Bring your best, wildest, over the top ideas to the Disney Wedding planning team, and watch your dreams become reality."

Midnight wishes,