Baby, it's cold outside! There's so much to love about a winter wedding "" elegant cold weather accessories (faux fur stole, anyone?), rustic romantic decor and a honeymoon escape away from the snow.
One of my favorite things about winter nuptials is that they're a great excuse to plan a more formal event. Since the reception will most likely take place indoors, ballrooms like Disneyland's Sleeping Beauty Pavilion are ideal as they give you a blank canvas to work with. Natural hues and decor inspired by nature itself are classic choices for winter weddings - of course don't be afraid to add in a bold or metallic accent to create an unexpected twist.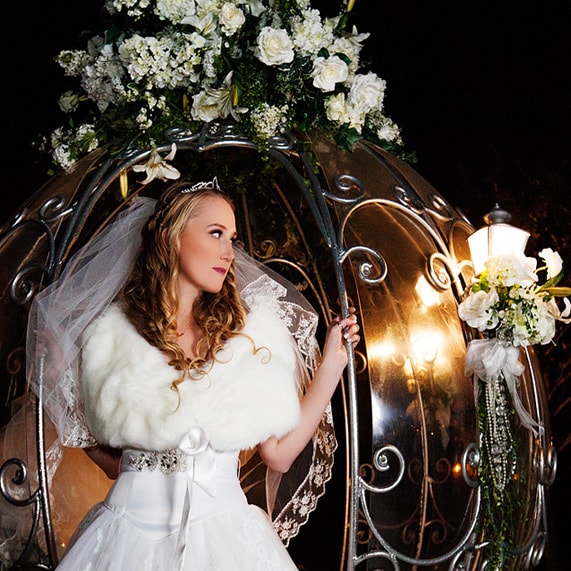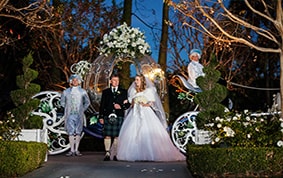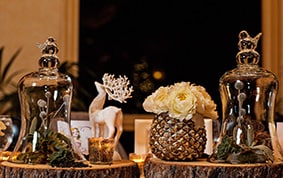 Images courtesy of White Rabbit Photo Boutique.