At Disney's Fairy Tale Weddings, we have wedding venues that span castle backdrops to tropical landscapes. All you have to do is share your dream with us and we can help you find the perfect location for your wedding at Disney.
If you're dream wedding takes place underneath towering pine trees in an enchanting courtyard, then we know the wedding location for you! Nestled within the Grand Californian Hotel & Spa, Brisa Courtyard is an ideal wedding venue for couples looking for a wooded escape to say "I DO."
The circular brick patio offers an open-air outdoor setting which is perfect for an intimate wedding ceremony or a captivating reception. Depending on your wedding wishes, our team of wedding experts can transform the space to create the wedding atmosphere that fits within your wedding theme. Whether that's a cosy ceremony, or a fairy tale reception, we can make your dream wedding a reality.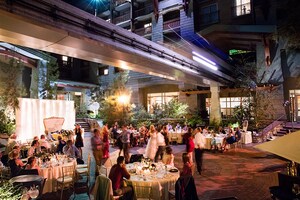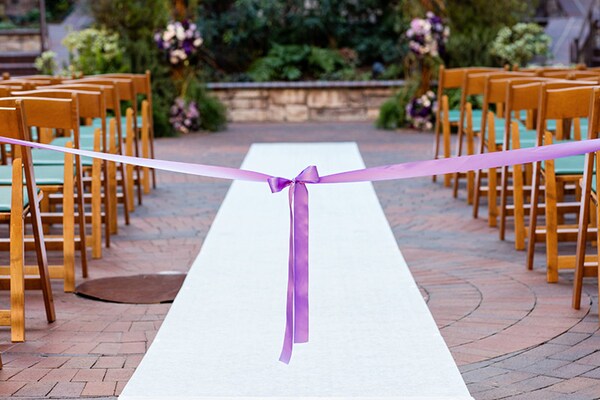 While you're are celebrating in this magical spot, you will never forget you are in the Happiest Place on Earth. Because, periodically, the monorail passes by overhead, reminding you and your guests that you're at Disney.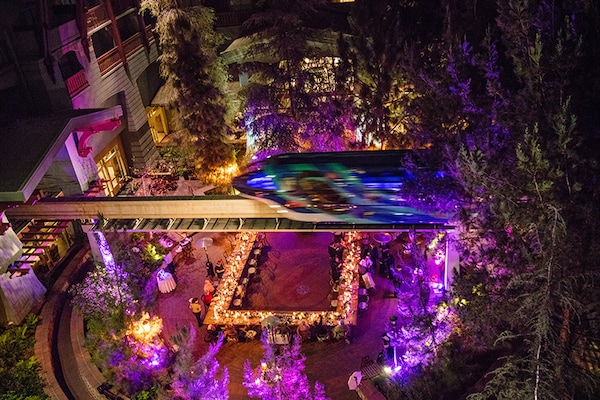 Brisa Courtyard is a Disneyland venue. The space can accommodate 100 guests and is available for both ceremonies and receptions.
Our team, at Disney's Fairy Tale Weddings & Honeymoons, is passionate about creating weddings and celebrations that honor and commemorate our couple's unique love stories and they are happy to help you create a truly memorable event that works within your budget. Let us make your fairy tale a reality! For more information about planning your Disney wedding, request our free wedding brochure.