Today, we wanted to celebrate a relationship from beginning to one year anniversary, and this love story has definitely one of the most interesting beginnings that I've ever heard. Molly and Evan say that they were destined to be together since birth. It might sound like just a saying, but for these two, it's true. They were born on exactly the same day, at exactly the same hospital, only twenty minutes apart!
Despite their almost identical start, the two didn't meet until middle school. They hit it off at once but were still young. Molly moved away for high school, and it wasn't until their senior year that they reconnected through social media. It was meant to be. When it came time to propose, Molly's sisters brought her to her favorite winery. Waiting in the back room was Evan with both of their entire families and a custom Wreck-It Ralph ring box. He got down on one knee and of course, the answer was "yes."
Disneyland Engagement Portrait Session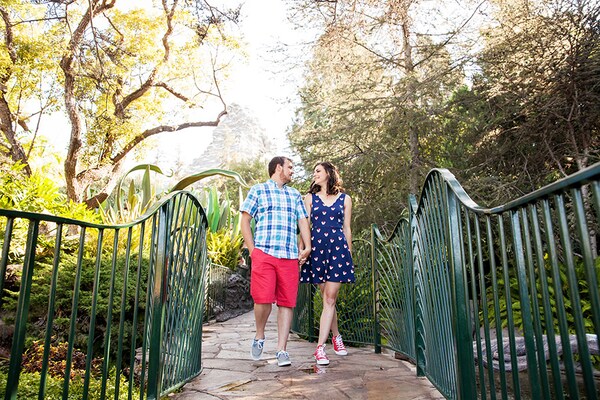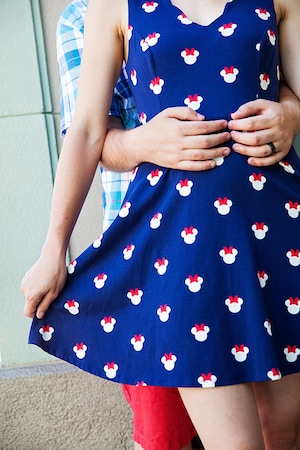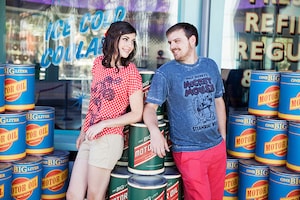 After the engagement, it was time to start planning. They knew they wanted a one-of-a-kind wedding that went above and beyond all expectations, with a simple and stress-free planning process. They wanted a fairy tale, so they came to
Disney's Fairy Tale Weddings
to make it happen. The couple exchanged their vows at the
Rose Court Garden
and celebrated with Mickey Mouse, Minnie Mouse and Oswald the Lucky Rabbit at their reception in the
Disneyland Hotel
.
When asked to describe the day Molly and Evan had this to share, "It was literally the best day of our lives. Everything went better than planned; it was beyond perfect." Their favorite part was seeing all their friends and family come together to celebrate their unity.
Disneyland Wedding Photos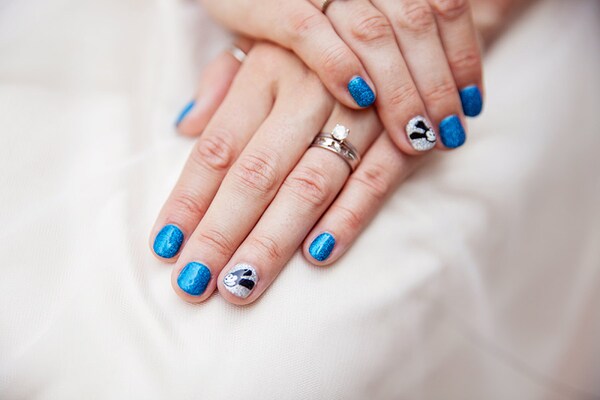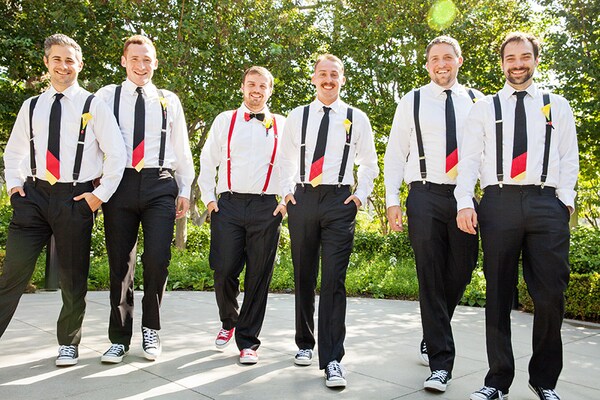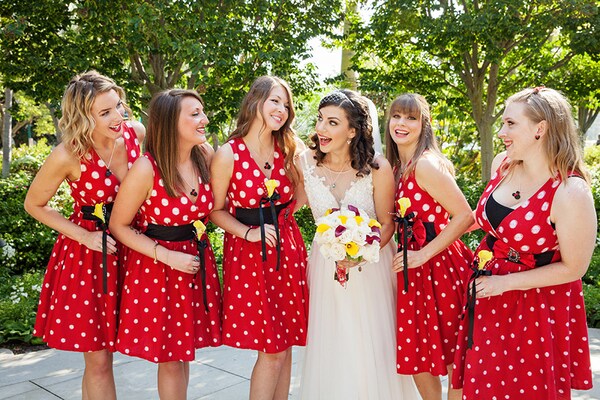 For their one year anniversary, Molly and Evan decided to do a portrait session at Walt Disney World in Epcot. As you might have been able to tell, these two love to DisneyBound (creating fashion inspiration from Disney characters). I love their Zootopia inspired outfits for this portrait session. It is too cute! They also changed up the style of their wedding outfits, which I thought was a fabulous anniversary idea for any couple.
Evan and Molly's relationship is one filled with honesty and support. They go out of their way to make the other feel special and are each other's best friend.
When asked about advice they would give to newlyweds, they said the most important thing is to communicate. Also, "enjoy the moments because the year goes by fast!"
Walt Disney World Anniversary Portrait Session