Today we are giving you an inside look into Yvette and Joshua's intimate garden wedding hosted inside the Rose Court Garden at Disneyland. We enjoyed working with them to create a wedding experience that was completely unique to them! Follow along bellow to relive the special day through their eyes (Yvette and Joshua).
What's your proposal story?
"Joshua had planned for a beautiful day together at Disneyland. It was a wonderful day."
"That morning, when she realized that we were going to Disneyland, she was so excited! We love going to Disneyland together, and this day was a really great one. By the time it was getting dark I was really nervous. I took her on the Haunted Mansion a couple of times to help me calm down, then I led her over to the castle and proposed."
"Late in the evening, after riding the Haunted Mansion ride for the third time, he asked if we could go to the castle. When we got there, he got down on one knee and asked me if I would marry him. That moment was a blur and all I remember was the sound of people clapping, a beautifully illuminated castle, and him kissing me. I couldn't have asked for a better engagement moment."
A lot of people saw and clapped, I kissed her, it was magical."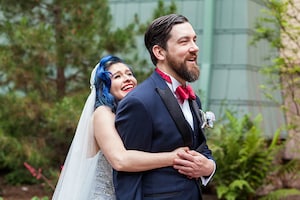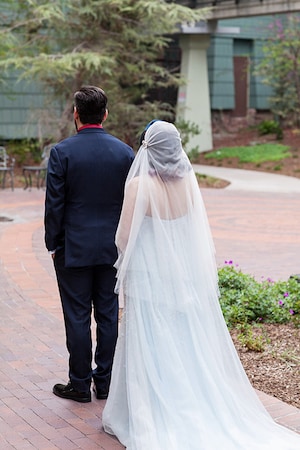 What inspired you to have a Disney's Fairy Tale Wedding?
"I knew that only the Disney's Fairy Tale Weddings team could pull off my ideal wedding. More importantly, I wanted that attention to detail and that extra pixie dust that I only trust Disney with."
When it came time to look for a wedding location, we had a lot of ideas, but we were really drawn to Disneyland because of our mutual admiration and the various glowing reviews we had read about the staff. Once we talked to the wedding department and realized that they would take care of almost everything for a very reasonable price, we were immediately sold."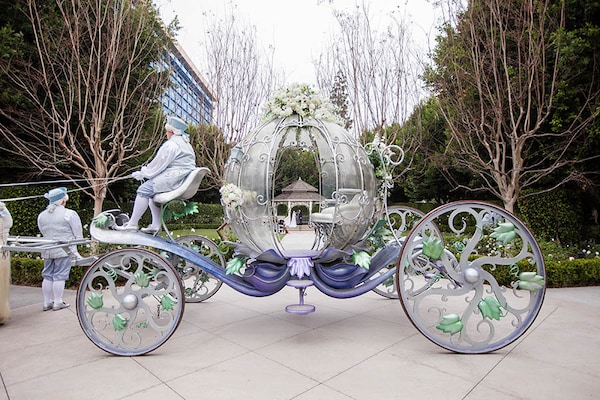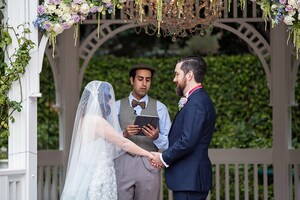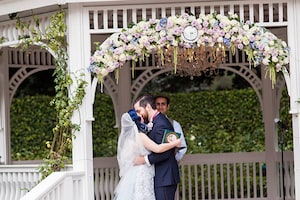 How would you describe your wedding?
"It was a beautiful vintage garden wedding inspired by Alice in Wonderland. We asked our guests to dress up in roaring-twenties attire to add to the overall ambiance. The reception captured the quirkiness of the March Hare and the Mad Hatter as we seated our guests in a long winding table to recreate the mad tea party. Overall, our wedding was whimsical, enchanting, and had an antique 1920's charm. It was the perfect golden afternoon."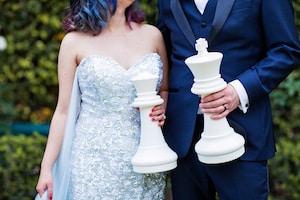 "Yvette and I tried really hard to make sure that the wedding reflected a lot of our personality. Having the wedding at Disneyland was one part of this. We also included a lot of small touches from the things we love. This included the general Alice in Wonderland and 1920s themes, and small touches to reference our mutual love of books and music. Instead of some of the traditional wedding events, like a first dance, we opted for 1920s dancers to come in and teach everyone the Charleston, so that we could all dance together. Overall it was a great time with our best friends and family."
Do you have any advice for future Disney's Fairy Tale Weddings' couples?
"Enjoy every moment of the planning process because once it's done you're going to miss it. Also, try to find moments in your wedding day to stop and smell the roses. The day will fly by!"
"Don't be afraid to talk to your wedding planner about the ridiculous and far out ideas that you come up with. Any time Yvette and I mentioned some strange, impractical idea the Disney team always came back to us right away with ideas about how to do it."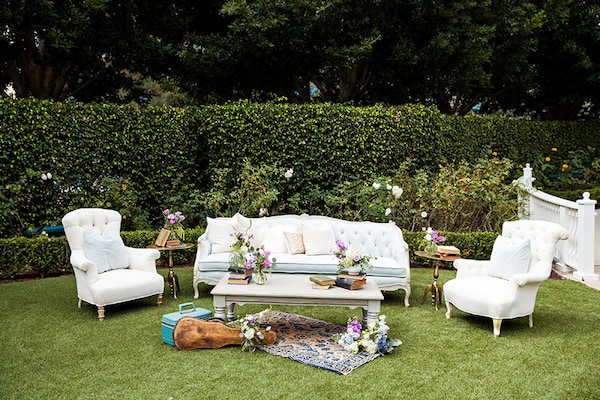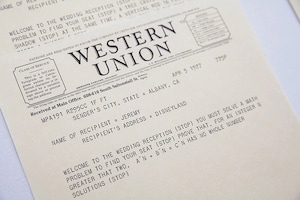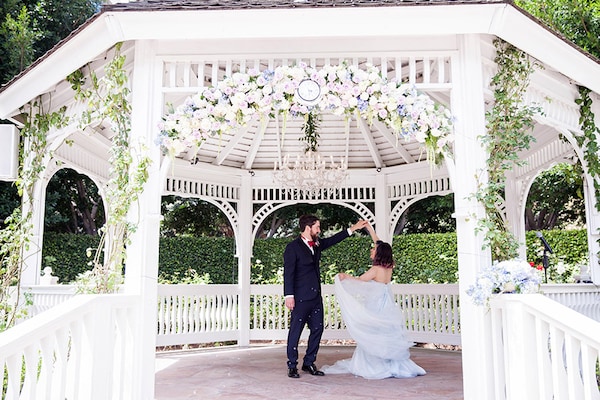 Let us help you create the wedding of
your
dreams! Whether you're wishing for an intimate beach ceremony or an extravagant castle wedding "" we are here to make your fairy tale a reality. For more information about planning your Disney wedding request our
free wedding planning brochure.